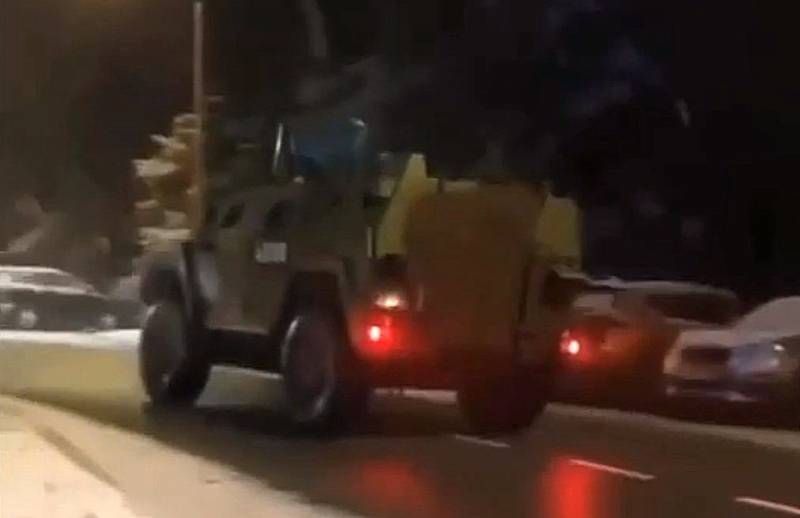 In the northern part of Kosovo, the situation is getting worse. All night long gunfire was heard in the region. According to sources, Serbian special forces are approaching the borders of the unrecognized republic.
Thus, residents of Zhitkovac and Zvechani heard shooting along the perimeter of settlements - in the cities themselves, the situation is relatively calm. Several explosions were also heard as the Kosovo police allegedly activated a stun bomb. Local Serbian residents organized armed resistance to the Kosovar security forces and built barricades. Along with this, schools in Kosovo are closed for an indefinite period from today.
The Serbian military is being transferred to the region.
technique
and landing units. It is reported, in particular, that the Nis Corps, along with the 63rd Airborne Brigade, arrived at the Raska border with Kosovo. Serbian security forces are located 7 km from the demarcation line.
In addition, on the orders of Belgrade, the gendarmerie is being pulled to the north of Kosovo to protect local Serbs. About 5 people have been put on alert.
A day earlier, Serbian President Aleksandar Vucic warned that Serbs living in Kosovo and Metohija would have a difficult night ahead. According to Vucic, Pristina is trying to solve the "Serbian issue" with the help of terror. However, Belgrade has guarantees from KFOR and the EU not to use force against the demonstrators.