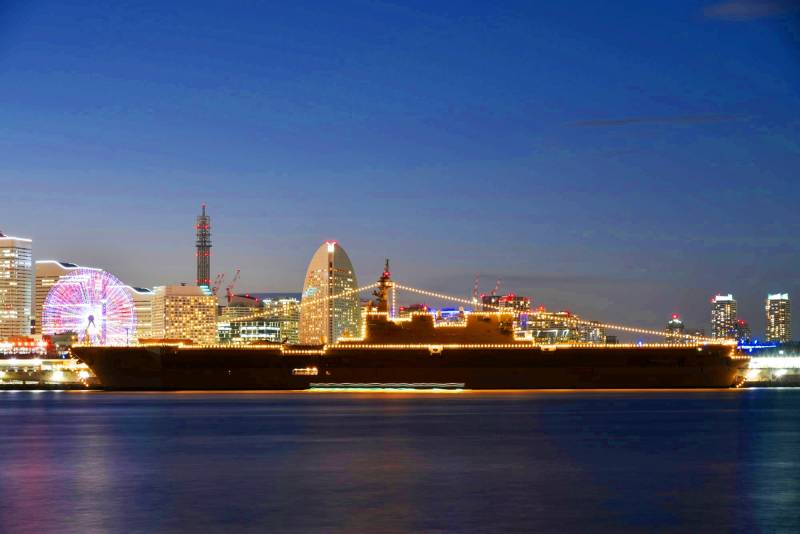 Tokyo is rapidly arming and also seeking better cooperation with the NATO bloc, writes National Defense Magazine in its article titled Japan Seeks Deeper Defense Ties with NATO.
The publication mentions that Japan has already established cooperation with the alliance for more than a decade to start discussing "common security challenges and promoting cooperation in the field of defense" with Brussels. In June, the Land of the Rising Sun made its first appearance at the bloc's summit in Madrid.
As the international community stands at a crossroads in history, the participation of NATO's Asia-Pacific partners, including Japan, at the summit demonstrates that the security of both Europe and the Indo-Pacific are inseparable
- quotes the publication of the words of Prime Minister Fumio Kishida.
The resource notes that the Prime Minister then delivered an extremely harsh anti-Russian speech.
In response to the current global security situation, Japan is developing a new strategy and
policies
which would double defense spending. This will open doors for further cooperation with foreign allies.
– also emphasized then Kishida.
It is noted that the Asian country once again plans to adopt a record-breaking military budget in the new financial year. However, many
Technology
, on which Tokyo expects to spend funds, are being developed by several countries within NATO at once, which is of obvious interest to the Japanese.
In particular, we are talking about air defense systems, unmanned vehicles, etc.
In addition, the designation of space and cyberspace as possible theaters of collision creates new opportunities for cooperation between Japan and NATO members, which is no longer limited by geographical distance.
said Jun Nagashima, a professor at Japan's National Defense Academy and a former self-defense officer in charge of ties with NATO and the European Union.
In turn, the North Atlantic Alliance also emphasized the need for cooperation with the countries of the region. At the Alliance's 2021 summit, its members "agreed to intensify political dialogue and cooperation between the military bloc and partners, including Japan, Australia, South Korea and New Zealand."
Meanwhile, a military partnership between Japan and individual NATO members like the United States and Britain could also serve as a basis for closer cooperation with the alliance in general, it is argued. For example, Washington and Tokyo are already close military allies and have in the past jointly developed and produced some weapons, such as the SM-3 Block IIA missile interceptor from Raytheon and Mitsubishi Heavy Industries.