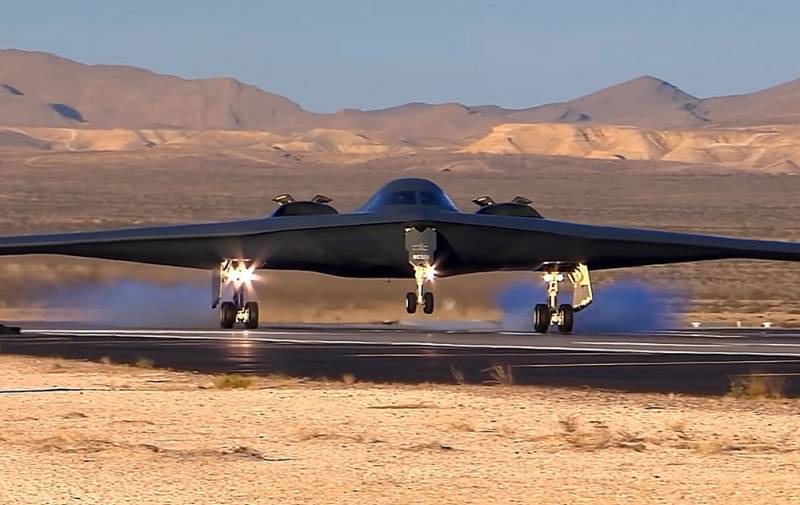 American strategic bomber B-2A Spirit made an emergency landing and was damaged on the runway. This is reported by The Drive. The incident reportedly took place at Whiteman Air Force Base.
The stealth bomber encountered an in-flight emergency. The pilot had to make an emergency landing. During an emergency landing, a fire broke out on board, resulting in damage to the aircraft.
As explained in the press service of the 509th bomber wing of the US Air Force, emergency services managed to quickly put out the fire. There were no casualties as a result of the incident. The reasons for the incident are now under investigation.
However, The Drive, just in case, recalls that this is not the first emergency landing of the B-2 bomber. Last September, during an emergency landing on a B-2 Spirit aircraft, the left wing fell into the mud. This was the result of a drift. The car had to be overhauled.
The American media are expressing concern about the increased incidence of emergency landings of B-2 bombers. The press reminds that any incident with a strategic bomber is a serious event. Because there are not so many such planes in the USA.
It should be noted that in early December, a presentation of the new B-21 strategic bomber took place in the United States. This machine should replace the outdated B-2 bombers in the troops.