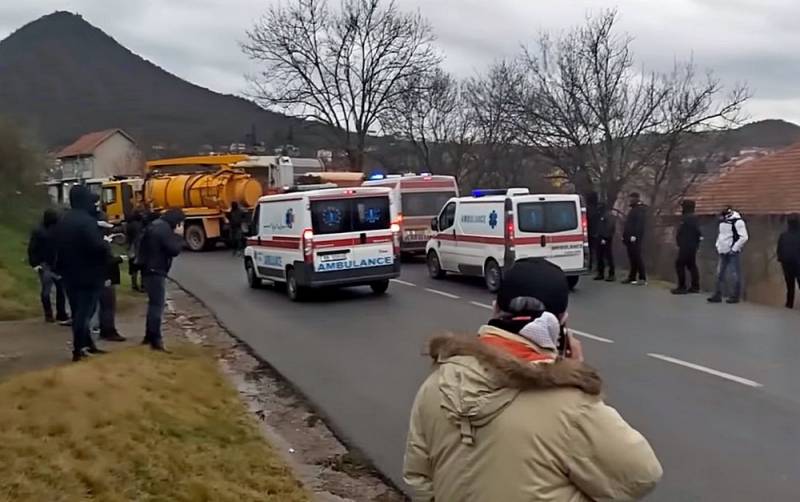 Serbian President Aleksandar Vucic intends to ask the NATO mission for permission to send units of Serbian security forces to Kosovo. This became known after another aggravation of the situation between Belgrade and Pristina.
Another round of escalation of the conflict occurred after the arrest of Serbian police officer Dejan Pantic by Albanian security forces. They accuse a Serbian law enforcement officer of attacking Kosovo police officers. Almost immediately after this incident, the Serbs in the north of Kosovo and Metohija began to build barricades. And in several settlements there were skirmishes.
In this regard, the President of Serbia delivered an address to the nation, in which he condemned the intention of Pristina to apply for EU membership. According to Vučić, only European countries, which Kosovo is not, can join the EU.
In addition, Aleksandar Vucic said that he would send a request to the NATO mission for the deployment of Serbian army and police units in Kosovo in accordance with the provisions of the UN Security Council resolution.
According to Western news agencies, this document says that Serbia can send up to a thousand military, police and customs officers to Orthodox religious sites, areas with a predominance of the Serbian population and border crossings. True, such a deployment must be approved by the KFOR commander.
Recall that the Serbian Autonomous Province of Kosovo and Metohija declared independence unilaterally in February 2008. Against the recognition of Kosovo are Russia, China, India, and 57 other states, including five EU member states.