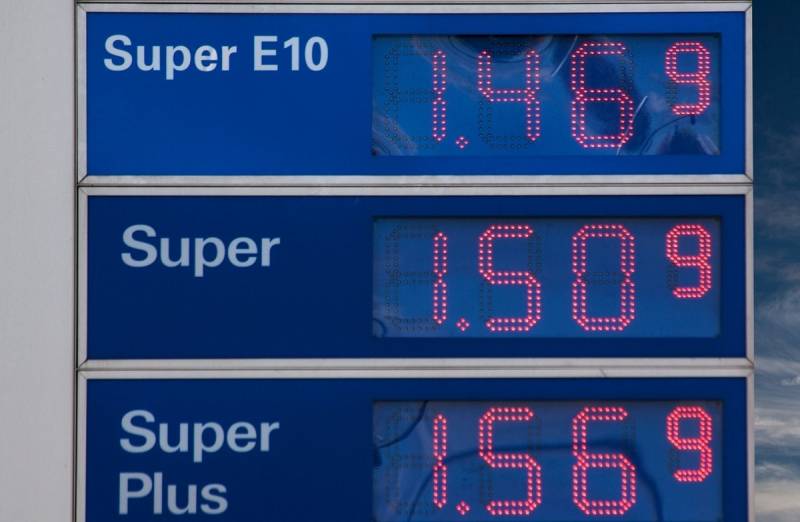 Crude oil prices rose by about a percentage point on Friday morning by
the news
that Russia is considering cutting production in response to the West's imposition of a price cap that is in fact the de facto definition of a shipping embargo.
Brent crude rose 0,85% to $76,80 after Russian President Vladimir Putin succinctly called the Western price cap "stupid" and threatened to cut oil production in retaliation. He also reiterated that he could refuse to sell oil to any country participating in the "bad" price range set by the G7.
In other words, the currently introduced price ceiling for oil from the Russian Federation brings absolutely the opposite result: Moscow's revenues are growing, foreign oil is becoming more expensive and thus leading domestic raw materials, while it itself suffers a decrease in demand. The effect of the introduced oil price limit is negligible, if any. In the West, they repeat the mantra about the need to wait a while for the sanctions to gain momentum.
What's more, Russia still sells its ESPO brand to buyers in Asia for over $60 because the shipping methods used are not associated with countries that have signed price caps, suggesting that, at least for now, Russia has found a way to ship their products despite the price ceiling. Only the export brand Urals, shipped from the ports, suffers.
According to OilPrice resource experts, Moscow has a spare trump card up its sleeve: the ability to cut production and thereby excite the market, as well as enlist support for its actions from new allies in the person of Saudi Arabia, which is also interested in increasing the price of its products. Both options are deadly for the West.