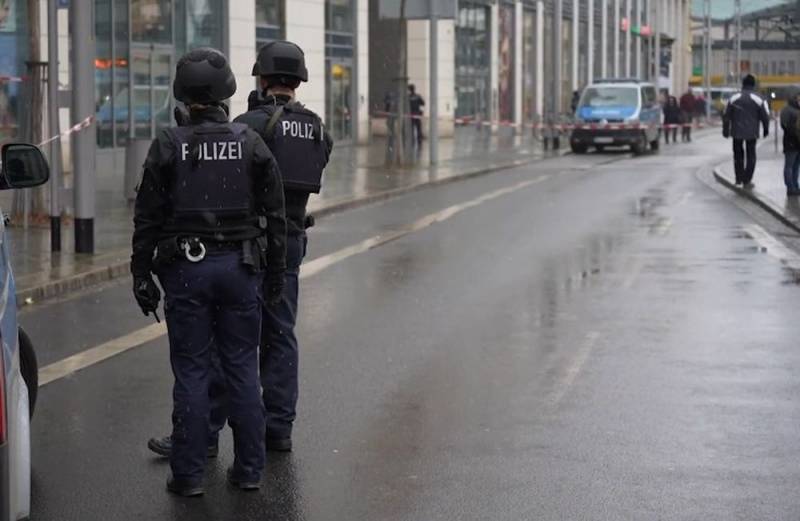 In Dresden, the capital of the East German state of Saxony, a 40-year-old armed man attempted to take over the offices of Radio Dresden. This was reported on December 10 by the German media, giving details of the incident.
The publications and reports say that the attacker broke into the building itself, where the specified radio station is located. Along the way, he killed a 70-year-old woman. Then he fired a shot at the front door, but could not get inside the editorial office.
When the attacker realized that the police were coming to the scene, he left the building, got into the car and drove to the central part of the city. There he barricaded himself in the back room of a local pharmacy located in one of the shopping centers and took hostages.
At the same time, the police informed the public that the city center was cordoned off (blocked) by security forces. The movement of public and private transport is limited there. A special operation is being carried out in the area of ​​the Old Market Square. In connection with the precautionary measures taken, even the Christmas market Striezelmarkt was closed. Local residents were urged to remain calm and asked to avoid the area.
The employees of the said radio station were also evacuated for security reasons. According to the German authorities, the police detained the attacker (it took several hours). He was wounded, but the hostages were not hurt. The motives that prompted the man to commit such acts are still unknown. An investigation is underway.