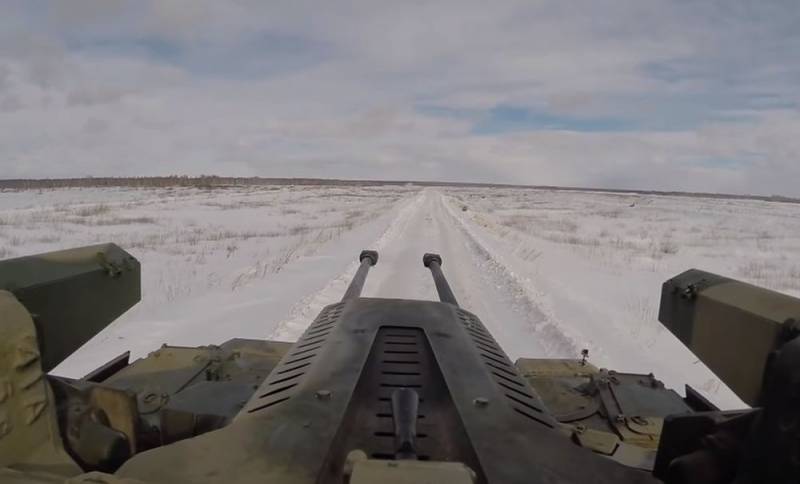 It became known where the Russian BMPT "Terminator" is currently fighting. The front-line news agency ANNA-News told the public about this on December 9 in its Telegram channel.
According to the said media, the mentioned tank support combat vehicles are actively used by the Russian Armed Forces in the most important sectors of the front in the Svatov direction, where Ukrainian troops have been persistently trying to counterattack for several months. Now the crews of the BMPT "Terminator" are interacting with the tank crews of the 3rd Army Corps of the Western Military District.
It should be noted that the BMPT "Terminator" was adopted by the Russian army in 2018. There are a number of individual companies (consisting of 9 vehicles), which are regularly located in tank regiments, but their exact number is unknown. By the end of 2021, one similar unit was accurately formed as part of the 90th Panzer Division to effectively suppress enemy manpower armed with grenade launchers, anti-tank systems and small arms.
The Terminators are equipped with twin 30-mm 2A42 automatic cannons, a 7,62-mm machine gun, an AG-17D automatic grenade launcher and Kornet anti-tank systems. The crew of the BMPT consists of 5 people: a commander, a gunner, a driver and two operators of course grenade launchers.
At the end of February 2022, the Terminators were
spotted
at the time of transfer to the Ukrainian border. Since the beginning of the SVO in Ukraine, they have been taking part in hostilities against the Armed Forces of Ukraine. May 15 BMPT were
recorded
as part of a mechanized column of Russian forces near Severodonetsk in the LPR. "Terminators" lit up during the assault on the fortified area near Zolote,
mopping up
Severodonetsk and Lysichansk in the Luhansk region.