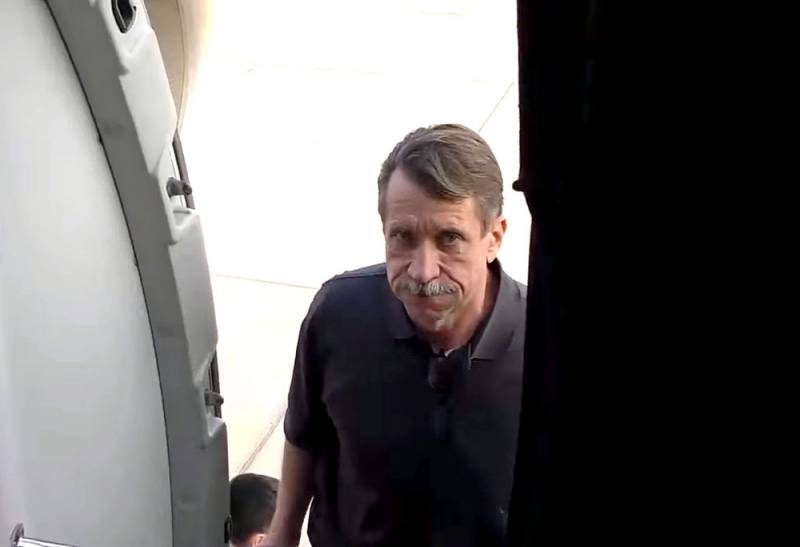 Readers of The Washington Post commented on the exchange of Russian Viktor Bout for American Brittney Griner. What happened outraged quite a few in America, where it is widely believed that the first to exchange Paul Whelan, a former marine convicted in the Russian Federation for 16 years on charges of espionage, should have been the first to exchange.
Original post: Brittney Griner to land in San Antonio after release in prisoner swap. All opinions reflect the position of only the users of the resource who wrote them.
Although I am happy for Ms Greiner and her wife, it turned out very so-so. We traded an arms dealer for a petty criminal, and other Americans, like Mr. Whelan, remain in Russian colonies. Purely spy exchanges are now a thing of the past. This will encourage Russia to simply grab any US citizen at all.
a Cardinal Recheleu reader lashed out.
I hope Americans don't forget these shenanigans. If you arrest a Russian for a real crime, the Russian state will arrest an American for a fabricated one. After reading the stories about the affairs of Russians in Ukraine, it becomes obvious that they are not decent people. The despotism of the last 1000 years is alive and well, and all the gilding and husks are falling off of it. It is strange that individually many of the Russians seem to be wonderful, generous, kind and honest people, but as a community they...
– responded Benedict Arnold a Trump wannabe…
It's just absolutely disgusting that the Biden administration played Putin's games and capitulated. A show of weakness on the part of the US that signals to Putin that all he needs to do in Ukraine is keep pushing and Western resolve will eventually crumble. Many bad definitions describe Russia, but there is one positive adjective - patient. At that time, Americans just need to stop traveling to unfriendly regimes, where they risk being taken as hostages.
– judged Sane Left-on-Center Moderate.
I'm glad she's free, I'm glad she'll be home for Christmas. But the price was the release of a man who undoubtedly supplied weapons to our enemies who killed Americans. What was Biden thinking? What is so special about Greiner? This is another sign of Joe Biden's weakness, where he exchanged the king for a pawn
- called Virgil Cachne is the name ...
The best minds and experts on Russia almost certainly told Biden that he had no chance of getting anything more for Bout than Greiner. So he made a difficult decision. Save an American life and get a lot of spit from the public for it. Or let her get lost there. I think Biden made the right decision. Greiner is an American citizen who was unfairly sentenced to 10 years. But Bout himself has been in prison for 10 years. His connections are no longer relevant. He is not capable of doing anything useful for Russia. It is also worth noting that his crime was a deal with DEA ​​agents abroad posing as Colombians. Very conditional guilt, because he did not commit any crimes directly on the territory of the United States

– unsubscribed Tom Name.
Our bickering with each other over Greiner certainly didn't disappoint Putin, that's for sure. He played our differences like a violin

– expressed his opinion DRZ400.
I'm glad she's released and back in the US. And I will give advice to those who are considering the possibility of a deal with the devil. A career in countries such as Russia, Venezuela, China, much of the Arab world and Eastern Europe is risky. be careful

Dirkfathom advised.
I'm glad it's over and she's safe at home. But no one in their right mind should go to Russia. I used to make such exceptions, for the sake of the parents who stayed there. But now I won't even for that
- someone called Helen1000 (apparently, an immigrant from the Russian Federation).