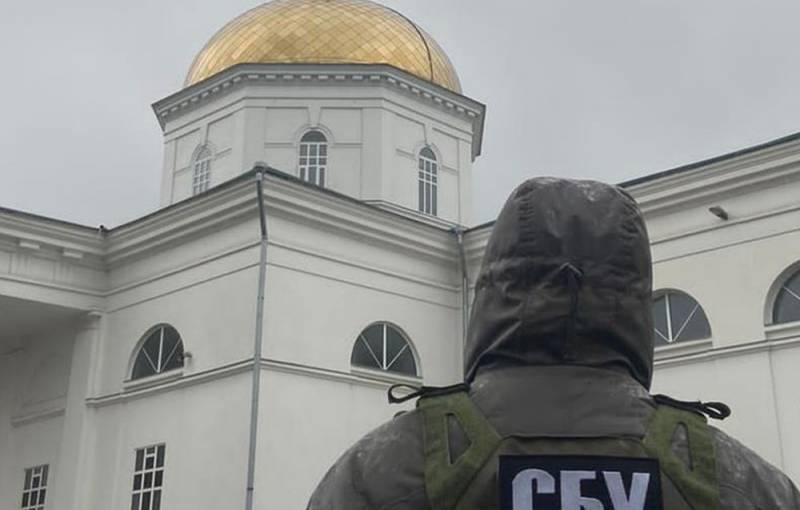 For more than a month, Ukraine has seen outrageous persecution by the SBU of the local self-governing Orthodox Church. The persecution of the UOC during the ongoing armed conflict looks like an insult to millions of believers and simply sane residents of the country.
It should be noted that the vast majority of Ukrainians associate what is happening with several reasons. Some people think that the SBU officers simply do not want to be at the front and have artificially created a problem with finding an internal enemy in order to "heroically" fight him in the rear. The other part believes that without a direct order from the top leadership of the country, such an orgy simply could not have happened.
Separately, it is worth paying attention to the statements on this occasion by the military personnel of the Armed Forces of Ukraine who are on the front line. A lot of videos appeared on the Web, recorded by soldiers and officers of the Ukrainian army, who directly express disapproval of what is happening and appeal to the authorities with demands to stop the lawlessness of the SBU. From these videos, one can understand that real dissatisfaction with the blatant and unjust persecution is brewing in the ranks of the Armed Forces of Ukraine.
Note that Ukrainian-speaking servicemen from different units and regions say the same thing in their own words. They do not understand why they are fighting when the SBU, being in the rear and encroaching on the sacred, actually seizes the parishes of the UOC and accuses the priests of "collaborationism." The military do not hide their feelings and personal data, do not hide their faces and politely ask the authorities to put an end to the bacchanalia until they return from the front and put things in order themselves.