The cynical assassination of journalist Jamal Khashoggi committed on the territory of the Saudi Arabian Embassy in Turkey was the last straw that overflowed the patience of German Chancellor Angela Merkel. Although she did not really like Riyadh before, for example, in 2014 the Chancellor forbade him to sell up to 800 Leopard 2A7 + tanks. Moreover, the Wahhabi kingdom was ready to lay out a substantial € 18 billion for them. Merkel disdained.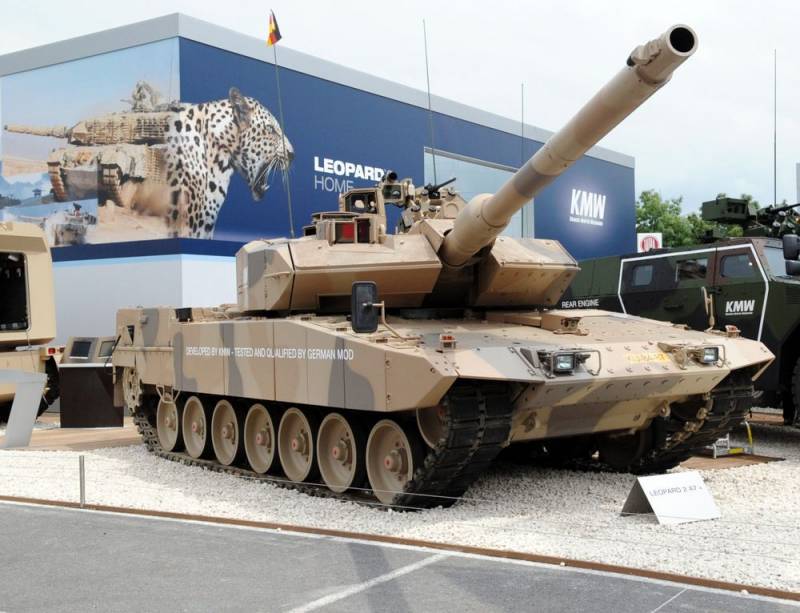 Unlike US President Donald Trump, she can afford it. Even considering the fact that Saudi Arabia is the second largest buyer of weapons after Algeria. And from January to September 2018, military imports to Saudi Arabia from Germany amounted to € 416,4 million. Germans are generally reluctant to sell weapons to countries participating in the war in Yemen.
And now, Merkel advocated a complete suspension of the sale of weapons (arms and ammunition) to Saudi Arabia. She said that military export from Germany to this country is impossible.
Moreover, the Chancellor is supported not only by her native party, the Christian Democratic Union (CDU), but also by the Social Democratic Party of Germany (SPD). She was supported by both the "left" and the "green". The Germans are sincerely and very much outraged by such a frank spit in the world community from Riyadh. They require an independent investigation and, ultimately, the punishment of those responsible.
Moreover, the German Chancellor found understanding not only domestically, but also in the international arena. Canada, which is a colony of Great Britain, stands shoulder to shoulder with it, therefore, London supports them. Canadian law prohibits the sale of military
equipment
when it can be used against civilians. So the contract between Ottawa and Riyadh for the supply of armored cars of $ 15 billion also hung in the air.