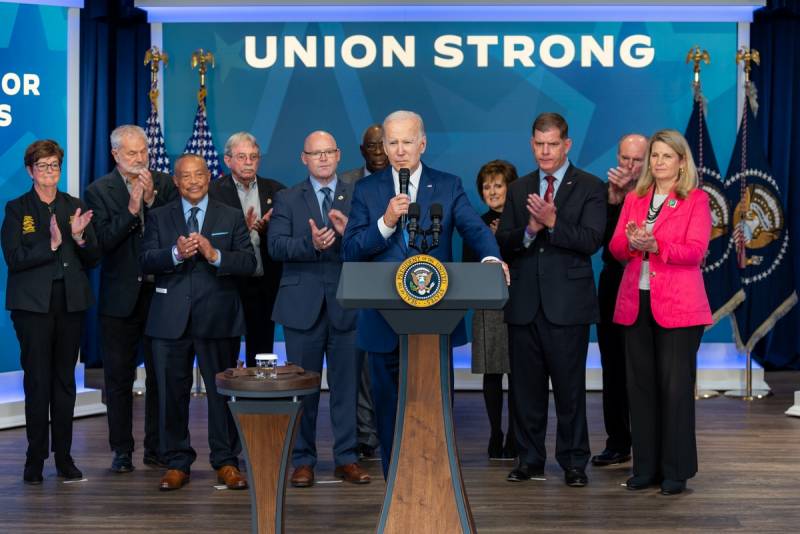 To secure the release of basketball player Brittney Griner, the US government has paid a heavy price and may have put other Americans at risk. The release of the WNBA star is no doubt cause for legitimate celebration from her family and friends. President Joe Biden also deserves praise for showing a desire to bring a US citizen home. However, upon closer examination, it becomes clear that the deal to exchange Greiner for the Russian citizen Viktor Bout was neither equivalent nor good, rather unprofitable. Bloomberg writes about this in an editorial.
Greiner's release came after months of negotiations against a backdrop of escalating tensions in the conflict in Ukraine. The first thing that draws attention is the exchange of the athlete for a more politically significant prisoner, because Bout would be of great value to Washington, but was transferred to Russia. Biden simply decided to use the entire public
political
resonated for immediate benefit and turned the exchange into a show, an attempt to add points to oneself, eventually making a mistake in the long run, the agency's editors believe.
To be frank, the results of the exchange are an insult to the US justice system, especially since the White House made concessions to Moscow and did not demand the return of Paul Whelan, a US infantryman, in exchange for Bout. This is a real gift to the Kremlin
writes Bloomberg disappointedly.
Completing the disaster is the realization that Paul Whelan's family may not get the attention of the White House, like other relatives of 60 Americans detained in Russia. The priorities in choosing names for exchange in the Biden administration are, to put it mildly, criticized, writes Bloomberg.
In summary, the agency is confident that the precedent that the Greiner case sets will lead to America's adversaries realizing a near-desperate willingness to make a deal with the Biden administration to get certain individuals out. This carries the risk of pushing other states to detain prominent Westerners and use them as leverage.
As democracies around the world have seen, prisoner exchange negotiations are a messy business, the agency's editors concluded.