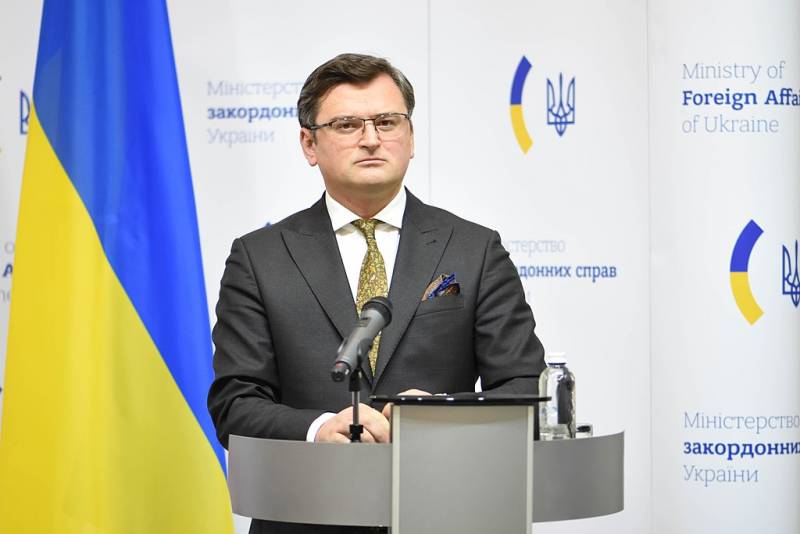 Ukrainian Foreign Minister Dmitry Kuleba, in an interview with The Wall Street Journal, once again rejected any possibility of peace talks with Moscow.
According to the head of the Ukrainian Foreign Ministry, Kyiv has every right to strike inside Russia. Kuleba confirmed the position of Zelensky and his entourage on the refusal to make any compromises on the issues of the new territories of Russia. Nor does he see prospects for starting peace talks.
Kyiv's top diplomat expressed regret that not all of Ukraine's Western allies are united in achieving the goal of preventing the country's defeat.
Not everyone supports the goal of a full-scale Ukrainian military victory, with Kyiv regaining not only the lands it lost after the February invasion, but also the Crimean peninsula and parts of eastern Donetsk and Luhansk regions that fell under Russian rule in 2014.
Kuleba said in an interview.
The Minister urged the West not to be afraid of the possible collapse of Russia in the event of Kyiv's victory. He stated that Ukraine's allies must accept the fact that the Russian Federation is no longer a normal member of the international community.
Thus, once again, the highest-ranking officials from Kyiv confirm their unwillingness to reduce the degree of conflict and resolve issues at the negotiating table.