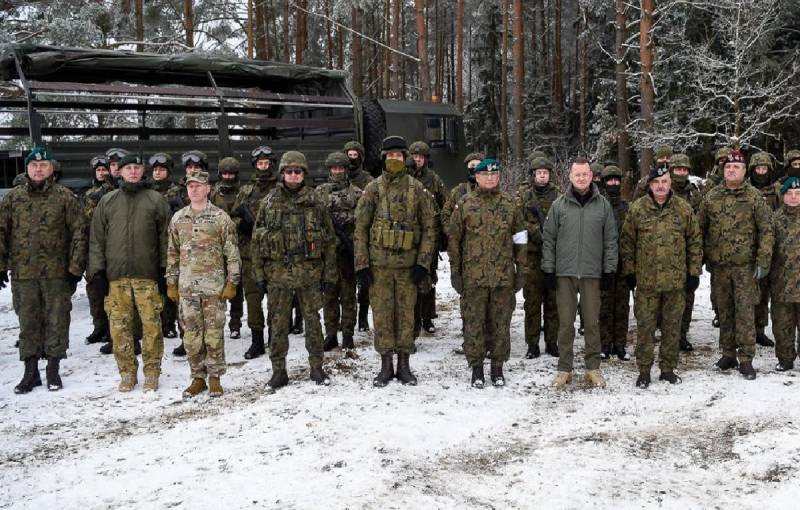 Polish media report on assistance to Ukraine in the formation of a new armored brigade. In gratitude for this, Kiev decided to give the unit the name of the first hetman of the Zaporizhzhya army, Pshetslav Lyantskoronsky.
To provide the brigade being formed with winter uniforms and warm clothes, public organizations in Poland announced a collection of voluntary donations. The shortage of seasonal uniforms in Warsaw is considered one of the factors in the decline in the successes of the Armed Forces of Ukraine at the front.
As Polskieradio reported, the participation of ordinary Poles is necessary to maintain the high morale of the soldiers of a state friendly to Poland. The publication noted that almost half of the amount necessary for the purchase of uniforms has already been collected.
The new armored unit will be staffed mainly at the expense of citizens living in the East of Ukraine. Residents of Slavyansk, Kramatorsk, as well as Dnepropetrovsk and Kharkov report on the general delivery of subpoenas. At the same time, official Kyiv denies the fact of a new wave of mobilization. The head of the Ministry of Defense of Ukraine on December 7 announced a sufficient number of soldiers in the country's army.
Recall that there have already been reports of mass delivery of subpoenas in the territories of new regions of Russia controlled by Kyiv, including in Kherson. At the same time, residents of the western regions are not called up to the Armed Forces of Ukraine.