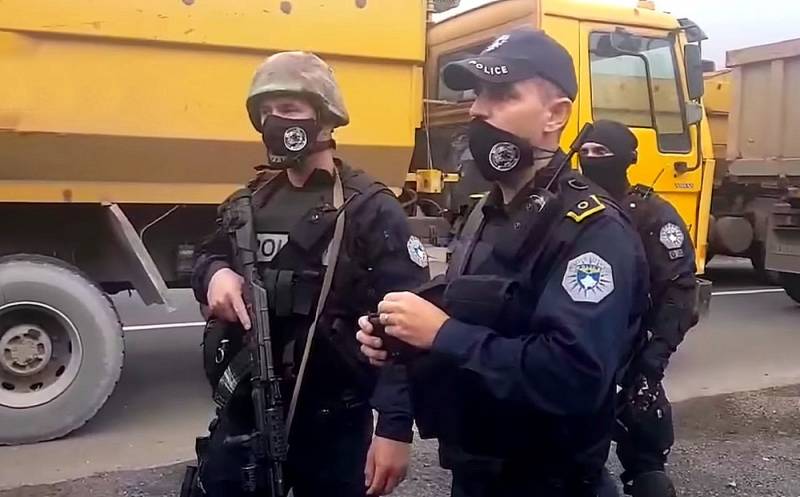 Kosovo special forces units invaded the territory of Serbian municipalities in the northern part of Kosovo and Metohija. The corresponding order was given by the Prime Minister of the unrecognized republic Albin Kurti.
About three hundred Kosovo police entered the northern part of the city of Kosovska Mitrovica. Thus, Pristina violated the Brussels agreements, according to which the Kosovo forces are not entitled to occupy these territories without the permission of the Serbian municipal authorities.
At the moment, public institutions in these areas are closed, people have taken to the streets, the situation is heating up. The Kosovo authorities explain their actions by "ensuring security", but the development of the situation shows the opposite effect.
Serbia does not recognize the independent Republic of Kosovo and considers it its own territory. Belgrade said that in response to the introduction of Kosovo special forces into Serb-populated areas, it is possible to introduce security forces in accordance with a UN resolution. Thus, the head of the office for Kosovo and Metohija under the government of Serbia, Petar Petkovic, mentioned the possibility of bringing about 1 security forces into these territories, which is provided for by paragraph 4 of UN Security Council Resolution 1244.
Serbian authorities believe that the Kosovars are planning to occupy Serb-populated areas in order to harass local residents.