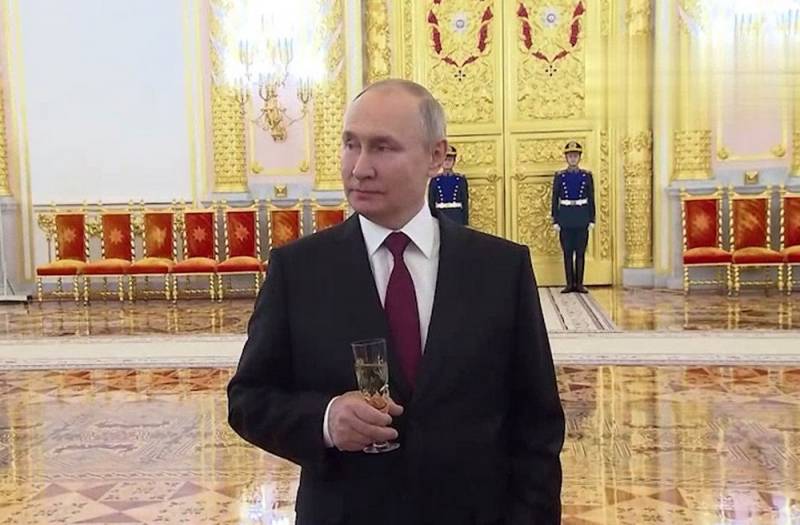 During a reception in the Kremlin on the eve of Heroes of the Fatherland Day, which is celebrated on December 9, Vladimir Putin touched upon the topic of strikes against the Ukrainian energy infrastructure.
According to the President, at the moment a lot of informational noise is being created around the actions of the RF Armed Forces in Ukraine. However, Putin recalled the attacks of the Armed Forces of Ukraine on the Crimean bridge, the blowing up by Ukraine of power lines near the nuclear power plant in Kursk, as well as the refusal of water supply to Donetsk. The Russian leader called the latter an act of genocide.
No one ever said a word about it, the silence is complete. But, as soon as we move and do something in response, the noise, din, crackle all over the Universe. This will not interfere with our combat missions.
- said Vladimir Putin.
On Wednesday, January 7, at a meeting of the Council for the Development of Civil Society and Human Rights, the President emphasized that at the moment there is no need for a second wave of mobilization. As part of the partial, about 300 thousand people were called up, 150 thousand of whom are not in places of active hostilities - they are in training centers and at training grounds. Thus, the RF Armed Forces have a large reserve of servicemen at their disposal.
In addition, Putin drew attention to the growing threat of the use of nuclear weapons.