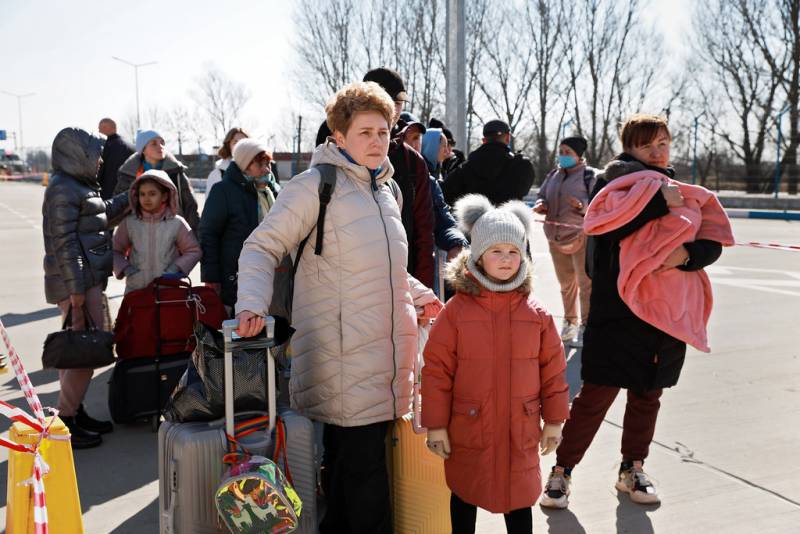 Estonian Prime Minister Kaja Kallas believes that her country will no longer be able to accept Ukrainian refugees, because
economic
and Estonia's energy resources are limited. The politician spoke about this on the air of the Radio 4 program.
Kallas, in her usual Western manner, attacked Russia in connection with Moscow's special operation in Ukraine, suggesting with a high degree of probability that another wave of Ukrainian migrants was coming. At the same time, the Estonian prime minister complained that her country in this case would not be able to provide assistance to large masses of people arriving from the zone of the Ukrainian conflict.
If cold weather sets in, a situation may arise when our consumption exceeds electricity production ... Even worse, there will simply not be enough electricity and we will be forced to make planned interruptions in its supply
– said Kaya Callas.
The Prime Minister also stressed that neighboring Finland has great potential for receiving refugees from Ukraine.
Meanwhile, the Finnish Migration Service receives complaints from the "Association of Ukrainians in Finland" about the joint accommodation of Russians and Ukrainian migrants fleeing from the mobilization. In response, the local authorities ordered to settle them in different centers.