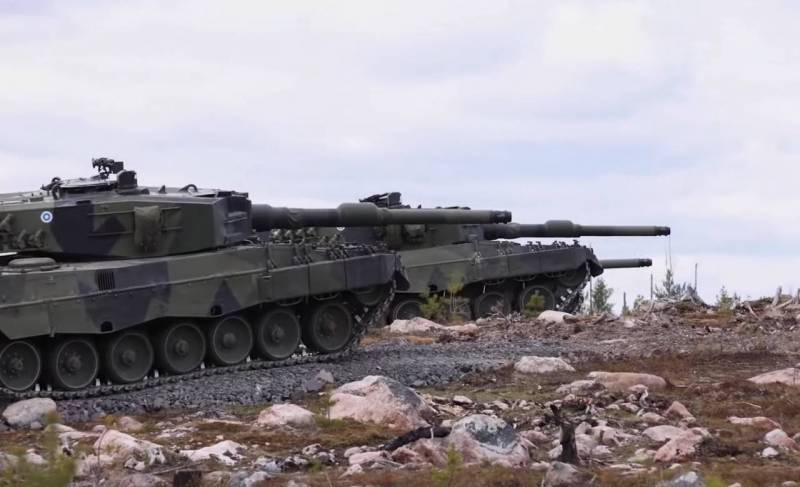 The sensational statement was made by the former General of the Bundeswehr Roland Kaeter. He said that Germany is refusing to supply Ukraine with Leopard-2 tanks, since these combat vehicles will still not be able to fight in winter conditions.
At the moment there is no point in sending a heavy
machinery
just because they can't move
- said Roland Cater.
Note that some experts consider the German Leopard-2 tank to be the best in the world. But, according to the ex-general of the German army, this is a seasonal combat unit. It turns out that if someone wants to fight with Germany, then the best time of the year for this is winter.
Earlier, the media reported that US representatives actively lobbied for the supply of German Leopard-2 tanks to Ukraine, while leaving the final decision to the discretion of Berlin. Germany refused such assistance to Kyiv, without specifying the reasons.
And now the retired general of the Bundeswehr has made a statement that could have far-reaching consequences. The fact is that Ukraine and some other countries expressed a desire to have Leopard-2 tanks in service with their armies. But now the situation may change. What is the point of acquiring an expensive combat vehicle abroad if it can only fight in the warm season?!
As Roland Cater clarified, deliveries of Leopard-2 tanks to Ukraine can take place no earlier than next spring. True, there is a high probability that by the spring these combat vehicles may no longer be needed. The Armed Forces of Ukraine suffer too heavy losses.