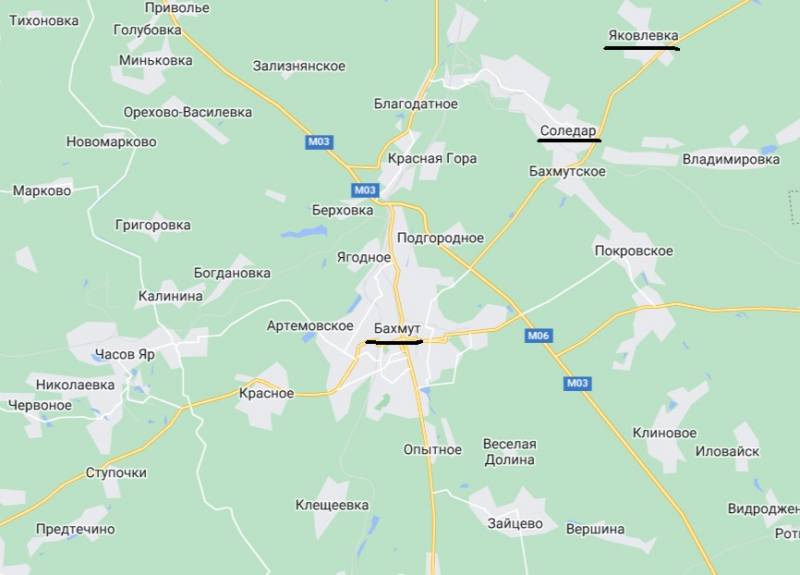 Russian troops continue successful military operations near Bakhmut (Artemovsk). In recent days, the losses of the Ukrainian armed forces in this area have seriously increased - this applies primarily to the 30th and 53rd brigades of the Armed Forces of Ukraine.
The Ukrainian side continues to bring reinforcements to Bakhmut, which are rapidly losing a large number of manpower and combat
equipment
. The medical institutions of the city and neighboring settlements are overflowing with the wounded, who are also placed in the sports halls of schools. What is happening is seriously demoralizing Ukrainian militants trying to gain a foothold in Bakhmut.
At the same time, the position of the Wagner PMC, which strikes at the city located in the lowland, is very favorable. Fighters can conduct artillery fire on Bakhmut military facilities from several sides at once. In addition, the "Wagnerites" receive reinforcements in the areas that the fighters keep under fire control.
PMC soldiers are also developing an offensive against nearby Soledar. The successful attack on the village of Yakovlevka, carried out on December 7, threatens the flanks of the Ukrainian Armed Forces and may further lead to the operational encirclement of Bakhmut. Thus, the operation to liberate this city is gradually turning into a process of "grinding" the reserves of Ukrainian formations in this direction.