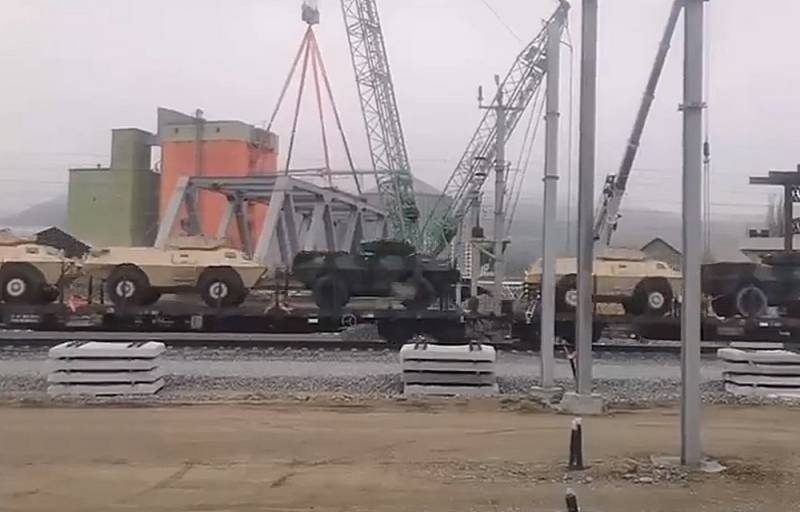 The Americans are transferring a batch of M1117 armored personnel carriers through Romania to Ukraine. The corresponding footage was published on the web by employees of the Romanian railways. It is known that the delivery is carried out through the port of Constanta.
In the video, you can clearly see about 40 American armored personnel carriers. At the same time, the United States previously announced the supply of 250 such vehicles to Ukraine. Military experts say that the supply of wheeled armored personnel carriers to Kyiv is quite understandable. Indeed, until recently, the Armed Forces of Ukraine received the old tracked armored personnel carriers M113.
For combat operations in the conditions of autumn thaw, these vehicles are not suitable, to put it mildly, in the best way. Due to the low maneuverability of the M113 armored personnel carriers, they become an easy target for Russian artillery units. Hence the high percentage of losses of these machines. It is assumed that wheeled armored cars will operate more efficiently.
However, experts have serious doubts about this. They argue that problems with patency will inevitably arise in the M1117 armored personnel carriers, which are more designed for urban conditions than for combat operations in the fields. After all, initially this
technique
created for the American military police.
It is not yet known when the next batch of armored personnel carriers will be delivered, but there is every reason to believe that this will depend on the results that the first 40 vehicles will show on the battlefield.