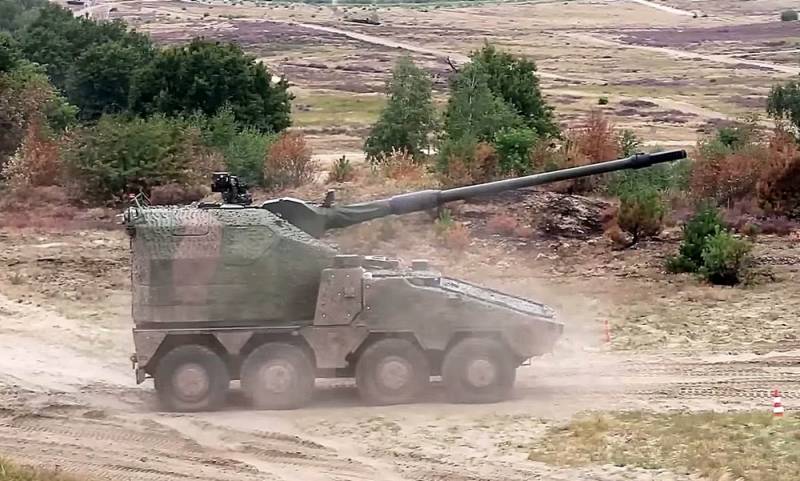 Germany will transfer 18 RCH-155 self-propelled artillery mounts to the Armed Forces of Ukraine. This is reported by the website of the German government. True, the German industry will be able to produce these tools only by 2025.
According to military experts, the RCH-155 self-propelled artillery mount is a very formidable weapon. It is mounted on the basis of the GTK Boxer 8x8 wheeled armored personnel carrier. The main armament of the self-propelled gun is an automated uninhabited artillery module with a 155 mm howitzer.
Thanks to high automation, only two people can control the artillery installation. Depending on the type of projectile, the RCH-155 can hit targets at a distance of 40 to 54 kilometers with a rate of fire of up to nine rounds per minute.
Another distinguishing feature of the RCH-155 is its ability to fire not only from a standstill, but also on the move.
It is specified that the production of 18 self-propelled artillery installations will cost 216 million euros. At the same time, all costs, including the supply of spare parts and crew training, are covered by the German government.
But there are some not so good ones.
news
for the APU. Despite pressure from the United States, Germany stubbornly refuses to supply Ukraine with Leopard 2 tanks, which Kyiv is so eager to receive. Berlin is unambiguously hinting that such deliveries are possible in principle, but only after the Americans supply their tanks to Ukraine.