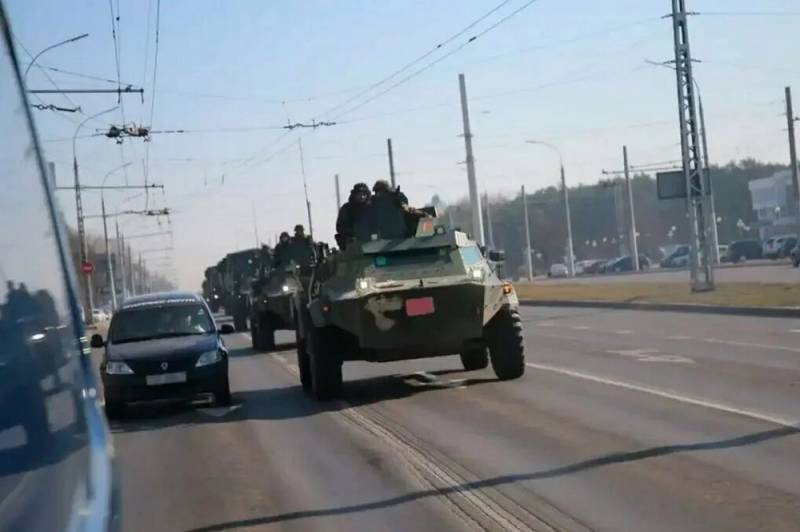 The Security Council of Belarus announced a major redeployment of troops in the areas bordering Ukraine. Residents of the state have already announced the restriction of vehicle traffic on certain public roads.
The republic's state media report that this is due to an audit of the system for responding to acts of terrorism. Moreover, citizens are asked not to be afraid of the sounds of explosions. During the verification activities, the Belarusian army will use imitation weapons.
Needless to say, the message of the Security Council of the republic greatly frightened the Kyiv and Western
politicians
. The American and Ukrainian media have already called the maneuvers of the Belarusian army on their territory evidence of an impending attack on Ukraine.
Some publications even linked the start of anti-terrorist exercises with the recent visit to Minsk by the head of the Russian Defense Ministry, Sergei Shoigu.
Note that the next hysteria of Kyiv does not fit in with the statements made by the military and politicians of Ukraine a few days ago, in which they claimed that an offensive from Belarus is impossible.
In recent months, the Armed Forces of Ukraine have mined roads and diligently erected defensive structures in the border area. In addition, Ukrainian drones were actively conducting reconnaissance in the neighboring republic.
In this regard, an attack on Ukraine from the territory of Belarus looks, to put it mildly, unlikely. But in Kyiv, it seems, they have long forgotten how to think logically.