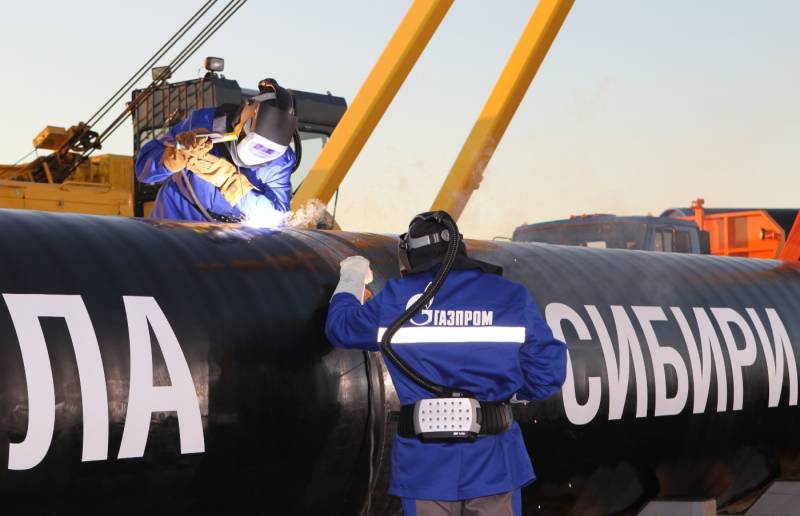 The Xinhua news agency reports that the Chinese part of the Power of Siberia gas pipeline has reached the final destination envisaged by the project. They became one of the largest cities in China, Shanghai.
In total, the length of the gas pipeline through the territory of China amounted to 5111 km. From Yakutia to the Chinese border city of Heihe, the length of the highway is slightly more than two thousand kilometers. From the border, Russian gas is pumped through nine administrative-territorial units of the Celestial Empire and now ends in Shanghai.
According to Xinhua, within the borders of China, the Power of Siberia is divided into three branches. Fuel is supplied through them to the Beijing-Tianjin region and to the Yangtze River Delta region. Thus, the implementation of the first project is completed.
At the moment, the design of another highway is underway - "The Power of Siberia - 2". This gas pipeline will pass to China through the territory of Mongolia, which will make it possible to gasify this country, which is friendly to Russia. This complex project is scheduled to begin implementation in 2024. The most difficult section of the future gas pipeline is the line from Yamal to Krasnoyarsk. The builders will have to lay 2000 km of pipes through the completely undeveloped Siberian taiga.