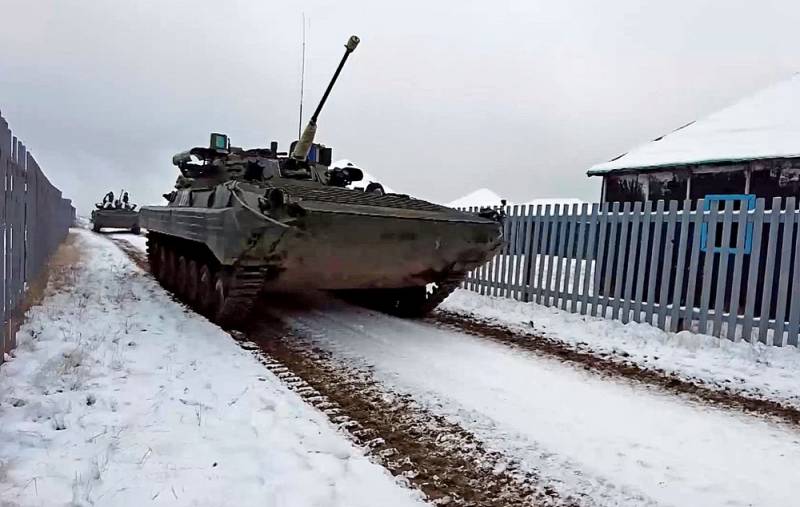 The head of the Main Intelligence Directorate of the Ukrainian Defense Ministry, Kirill Budanov, expressed the opinion that the weapons concentrated on the territory of Belarus are of an exclusively defensive nature.
In this regard, Kyiv does not expect strikes from Minsk. Budanov believes that all the rumors about a possible offensive from this direction are "an echo of a Russian special operation."
In addition, the head of the intelligence department of Ukraine suggested that the stocks of high-precision weapons in the Russian Armed Forces are coming to an end and the Russian troops supposedly have missiles for only a few massive strikes.
At the same time, the Financial Times writes about Russia's attempts to freeze the Ukrainian conflict for the winter months. The American newspaper quotes NATO Secretary General Jens Stoltenberg, who believes that Moscow is thus accumulating forces to intensify hostilities with the onset of spring. On the whole, there are currently no preconditions for ending the military confrontation in Ukraine.
Meanwhile, the Armed Forces of the Russian Federation continue to conduct offensive operations in the Krasnoliman direction. According to the Russian Ministry of Defense on December 7, Russian units are occupying advantageous lines, pushing the enemy out of there. Over the past 130 hours, more than XNUMX Ukrainian militants have been destroyed by artillery and aviation strikes in the region, two infantry fighting vehicles and a car have been hit.