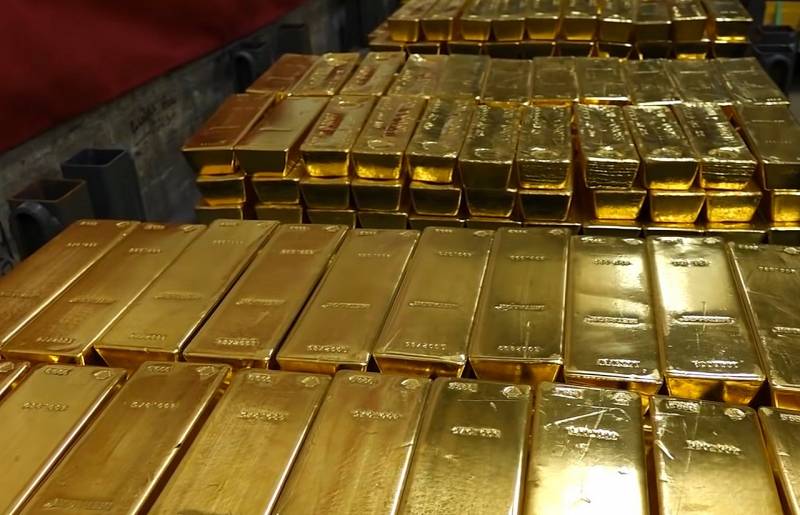 According to the Atlantic Council analytical center (recognized as an undesirable organization in Russia) under NATO, only 300-80 billion of the Russian gold and foreign exchange reserves frozen by the West were found. The rest of the funds are in unknown accounts.
At the same time, Russian financial authorities also cannot return part of the reserves, since in this case transactions in foreign currency will be opened and the Central Bank of the Russian Federation will not be able to access them.
Meanwhile, the loss of part of the Russian gold reserves may, to some extent, play into the hands of the Russian Federation. The point is inflation, which also applies to world currencies. So, as of January 1, 2022, the Russian Central Bank had 181,27 billion euros. As a result of inflationary processes, this reserve depreciated by 17,13 billion rubles.
There were 66,8 billion dollars at the disposal of the Central Bank, today they have actually decreased by 4,12 billion British pounds sterling was 28,059 billion, inflation "ate" 2,74 billion of this amount. Japanese yen was 4,168 trillion, but due to depreciation, their stock decreased by 139,2 billion.
Thus, the Russian gold and foreign exchange reserves blocked by the West are slowly burning out due to inflation. However, due to previous
policy
Central Bank, these funds did not work for the Russian
the economy
. Without the current lockdown, systemic liberals would probably continue to withdraw money from the Russian Federation and place it in the West. At the moment, due to the current situation, the funds are located within the country and work for its benefit.
As for the frozen Russian gold reserves, they are apparently lost to Moscow forever. But every month their amount is reduced due to inflation, and the West has less time and less opportunity to use them.