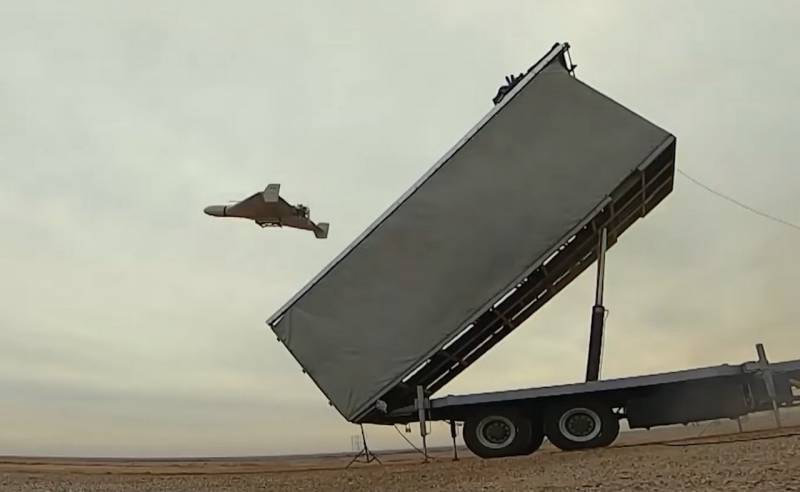 On the night of December 7, in a number of Ukrainian cities, the arrival of Russian Geran-2 drones was noted. In particular, sources report on the work of kamikaze drones in the Kyiv and Zhytomyr regions. The objects of attack by unmanned aerial vehicles are still unknown.
Residents report characteristic sounds accompanying the arrival of Russian drones. However, despite the visual and sound presence of the UAV, it was not possible to bring them down. The air defense of the Ukrainians did not work in time, and the defenders tried to shoot the drones from machine guns.
There is also information about the Geranei-2 attack on targets in Dnepropetrovsk. Explosions were heard in the city all night, eyewitnesses speak of seven loud pops.
Along with this, last night air raid signals were activated in the Kharkiv, Cherkassy, ​​Poltava and Kirovohrad regions, as well as in the part of the Zaporozhye region temporarily occupied by Ukrainian units.
It is likely that the current actions of the RF Armed Forces are a response to the recent attacks by Ukrainian drones on Russian airfields. On the eve of the UAF drones tried to attack the Diaghilev airfield in the Ryazan region and Engels in the Saratov region. In addition, Ukrainian drones raided the Kursk airfield, which led to the fire of the oil reservoir.