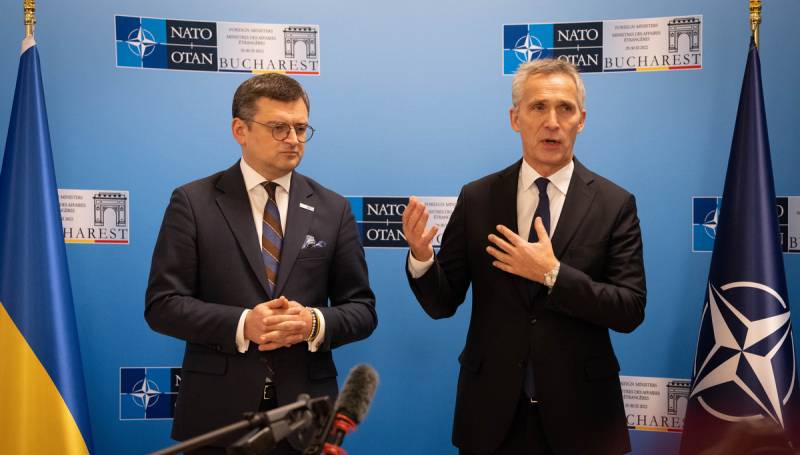 For many European officials, the topic of Ukraine's entry into the North Atlantic Alliance is one that they will not touch under any circumstances. Under pressure from the press
policy
give memorized, short and rote answers. Forbidden topic? The last taboo of the West? Yes, even if it comes to the possible membership of Ukraine in NATO. Politico columnist Lily Bayer writes about this.
This is such an explosive issue that many alliance allies try not to even talk about it. When Ukraine requested a fast-track process to join the military alliance in September, NATO publicly reaffirmed its open door policy but did not provide a concrete answer. And last week, when the alliance's foreign ministers met, their closing statement simply pointed to a vague 2008 promise that Ukraine would one day join the elite club.
Even touching a question through an attempt to talk to officials can leave you offended by the answer.
complains the reviewer.
In this sense, the increasingly aggressive and intrusive statements of Volodymyr Zelensky make the top officials of the European Union blush.
Brussels is especially angry with the assertion of the head of Ukraine that "de facto, Kyiv has already completed its path to NATO." Zelenskiy's announcement took many of Kyiv's closest associates by surprise and sparked bouts of grumbling in some.
The impromptu act of the head of Ukraine threatened to disrupt the plan, which, in fact, stopped the most influential capitals of the alliance: now - weapons, then - discussion of membership. They believed that such an approach would deprive Moscow of an excuse to directly drag NATO into the conflict. But Kyiv destroys all the hopes of patrons.
Now, in some way, Brussels considers Kyiv, not Moscow, as a threat to the stability and unity of the EU.
Baier concludes.