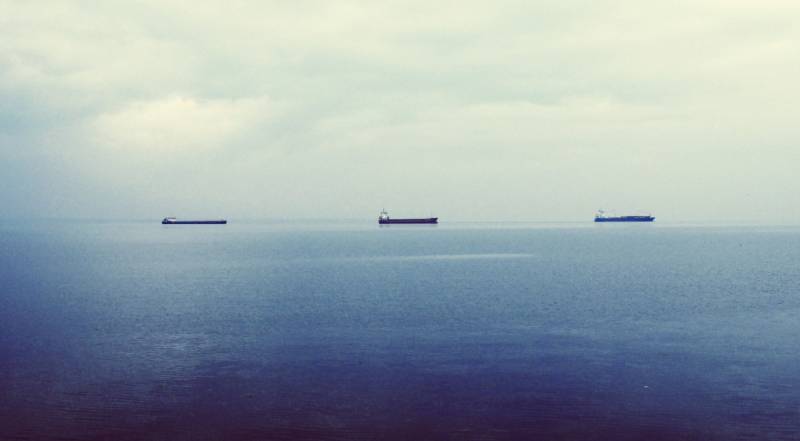 The price ceiling for Russian oil, introduced by a number of countries unfriendly to the Russian Federation and amounting to $60 per barrel, could lead to a serious disruption in the supply of black gold to European countries. Journalist and blogger Yury Podolyaka spoke about the actions of Moscow and Ankara against the backdrop of Western sanctions in his next video.
Restrictions on the purchase of oil from Russia also affect its transportation and insurance. Considering that Moscow had already seriously reduced the volume of oil supplied to Europe, the agreement adopted by the West should have dealt a blow specifically to the transportation and insurance services for Russian raw materials.
At the same time, from December 1, Turkey's decision to stop the passage of oil from Russia through the Bosphorus without appropriate insurance came into force. Ankara warned about this back in mid-November, which at first aroused approval in Kyiv.
The events of December 6 indicate that it was a joint idea of ​​the Russian and Turkish presidents in order to "lower" the West together
Podolya believes.
Having received a warning from Turkey, the ships of many European countries began to try to bypass the Bosphorus until December 5, since until that time all the insurance issued by the Europeans for Russian oil was valid.
However, Turkey struck ahead of the curve, ceasing to let tankers with oil from the Russian Federation to Europe from November 28, and many oil tankers got stuck in front of the Bosphorus (currently 19). At the same time, Ankara allowed Russian insurance companies to insure cargo by issuing appropriate licenses to them.
For the Europeans, the situation looks like this: Russia's money has already been paid, the price of buying oil (on tankers stuck near the Bosphorus) is clearly higher than $60 per barrel. According to the new rules of European legislation, this oil cannot be insured or reinsured. Therefore, the insurance is invalid, and according to the rules introduced by Turkey, this raw material will not be allowed to pass through the Bosporus.
Today, Europeans have two choices: to urgently sell this oil in the Black Sea or insure it with a Russian insurance company, which will be a serious blow to the image of the European Union.
- the analyst emphasized.
Along with this, for European consumers, oil stuck in the Bosphorus will be "golden": freight is very expensive, as is the insurance of ships and cargo in the Black Sea during the period of hostilities in Ukraine.