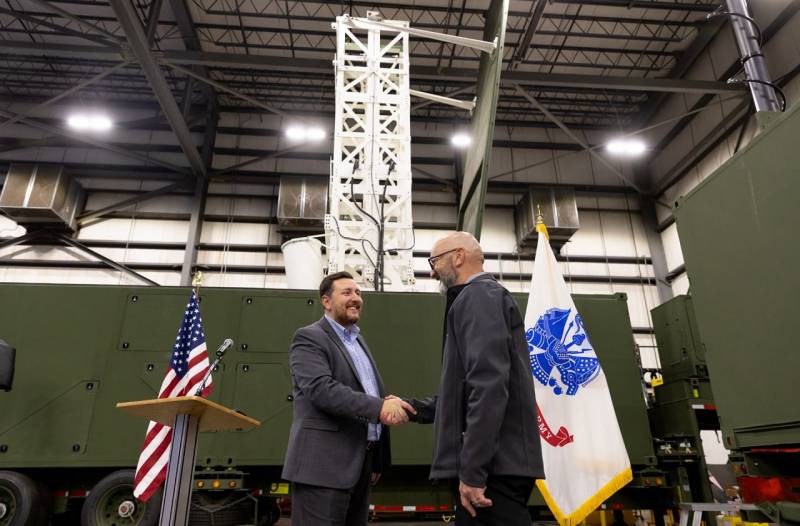 Lockheed Martin has handed over the first battery of the MRC Typhon medium-range missile system to the US Army.
As the resource informs, the new complex is capable of simultaneously hitting not only air and surface, but also some ground targets. According to the channel, the Typhon's weapons are based on RIM-174 Standard ERAM multi-purpose supersonic quasi-ballistic missiles.
According to military analysts, the firing range of these missiles is 460 kilometers. And the main targets for them are aircraft and cruise missiles. In addition, the Typhon weapon is also capable of intercepting ballistic missiles at the final stages of the trajectory. The Typhon complex can receive an indication of the target, for example, from aircraft and drones.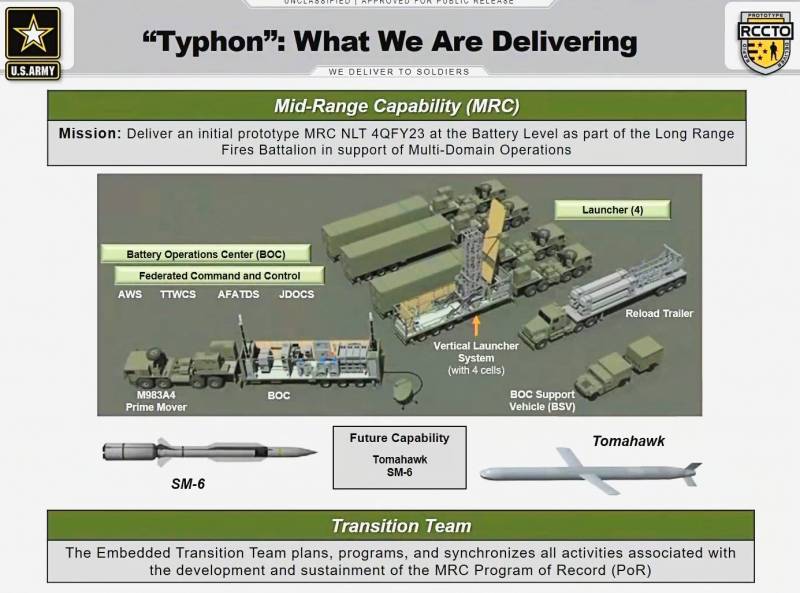 According to experts, the adoption of the Typhon missile system is very significant for the US Army. But the plans of the Americans to modernize the complex are already known. It is planned to be re-equipped for the use of surface-to-surface missiles. These can be both Tomahawks already in service, and hypersonic missiles created to be placed on ships.
It is reported that the standard battery consists of four launchers on three-axle trailers towed by Oshkosh HEMTT A4 M983A4 Patriot (8x8) vehicles, as well as one command post.