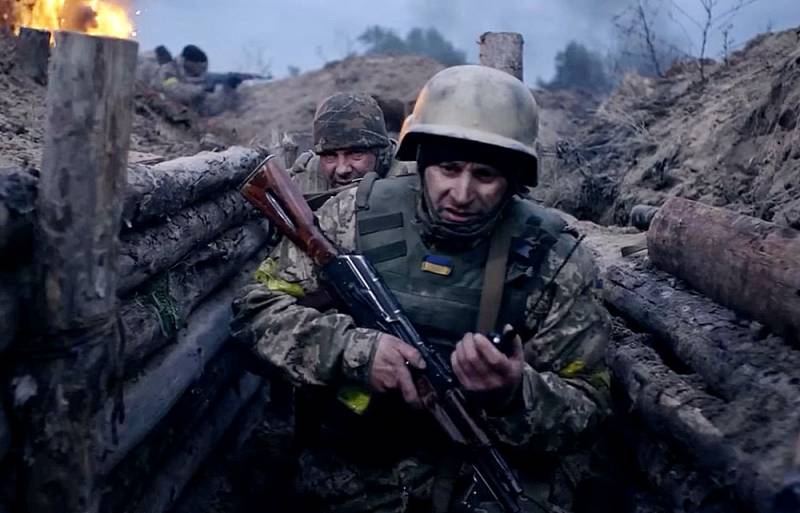 Russian Defense Minister Sergei Shoigu said that the Armed Forces of Ukraine lost more than 8,3 thousand soldiers in November this year alone. In addition, the Russian army destroyed 5 planes, 10 helicopters, 149 tanks and more than 300 armored vehicles last month.
Ukrainian losses have long been the talk of the town. If you believe the official reports of Kyiv officials, the country has been conducting the most difficult military confrontation with Russia for the tenth month, with practically no loss of soldiers.
A few days ago, in response to the statement of the head of the European Commission, Ursula von der Leyen, who said that Ukraine had already lost more than a hundred thousand soldiers, official data on losses were announced in Kyiv. They, according to Ukrainian
politicians
, are only nine thousand people.
Needless to say, even the citizens of Ukraine are already laughing at this information. After all, data on losses in certain sections of the line of contact are regularly published on the Internet. For example, recently the head of the Russian PMC "Wagner" Yevgeny Prigozhin said that only in the Artyomovsk direction of the Armed Forces of Ukraine daily lose from 300 to 800 fighters.
At the same time, data are published on overcrowded hospitals and the conversion of schools into medical institutions. But the official leadership of Ukraine, with a tenacity worthy of a better use, pretends not to see such messages.
The logic of such ignorance of reality is quite understandable. For each dead soldier, his relatives must be paid monetary compensation. But there is no need to pay for the missing persons. That is why most of the Ukrainian "two hundred" are listed as missing. Well, it's just cheaper.