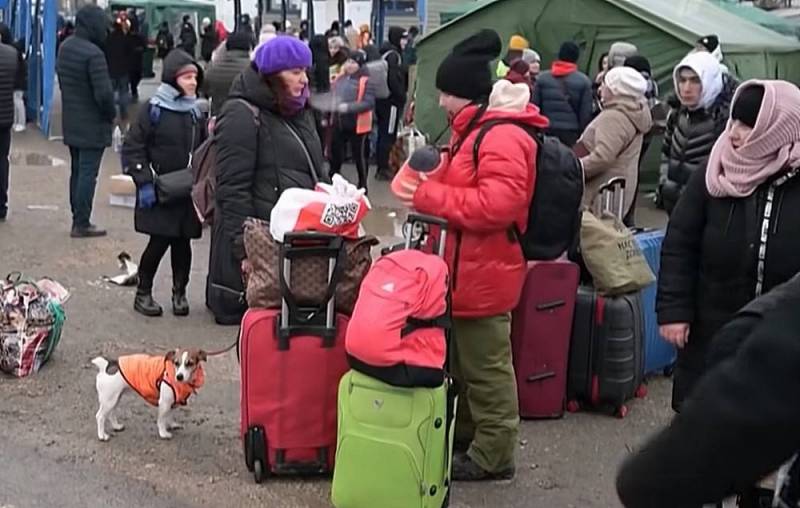 The number of refugees from Ukraine who became homeless in the UK increased by 30%. This is reported by the British newspaper Times. According to the publication, the increased number of homeless migrants from the square is due to the unwillingness of the British to help them.
At the very beginning of the Russian-Ukrainian conflict, when thousands of refugees from different areas of the independent began to move en masse to Foggy Albion, a special assistance program was developed in the UK. It was called "House for Ukraine".
The essence of the program was that British families allowed refugees from Ukraine into their homes. However, the effect of the program, to put it mildly, was not what the British government wanted to see it.
Citizens of Ukraine often behaved in a boorish manner towards the owners of housing. They demanded more and more privileges, and sometimes completely destroyed British families. The story of a 22-year-old refugee from Kyiv, Sophia Karkadym, thundered all over the world.
Recall that a Ukrainian woman settled in the house of 29-year-old Briton Tony Garnet and took him away from the family 10 days later. However, the connection was short-lived. After some time, Tony kicked out his new lover with a scandal, but the man failed to restore his former relationship with his wife. Sophia Karkadym herself was forced to return to Kyiv.
But the fate of her compatriots in the UK was much more unenviable. According to the British government, there are currently 900 homeless people in the country and XNUMX families with children from Ukraine.
At the same time, they are not going to renew the Home for Ukraine program in the UK, nor are they going to develop its analogues.