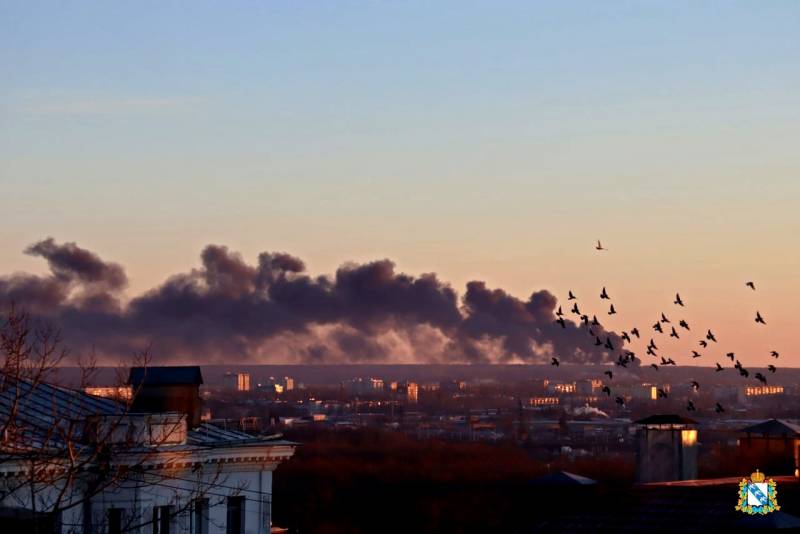 On the morning of December 6, an unmanned aerial vehicle of the Armed Forces of Ukraine attacked the Kursk airfield. As a result of the actions of the drone, no one was injured, but the UAV hit the oil tank, which was engulfed in flames.
According to the governor of the Kursk region Roman Starovoit, the fire at the facility is being localized and all special services are working on the spot. However, the fire has yet to be controlled. A column of smoke continues to rise above the city.
A day earlier, the Ukrainian armed forces attempted to strike at the military airfields of Dyagilevo in the Ryazan region and Engels in the Saratov region using Soviet-made drones (probably Tu-141). Drones flying at low altitude were shot down by Russian air defenses and fell on airfields, damaging the hull skin of two aircraft.
According to sources, the range of the downed UAVs reached 1000 km. Thus, the vast Russian territory, including Moscow and adjacent regions, actually falls under the blow of the Armed Forces of Ukraine.
Along with this, Ukrainian drones overcame several zones under the cover of Russian air defense systems. Apparently, Kyiv knew about the location of these zones, information about which he could get from Western intelligence services.