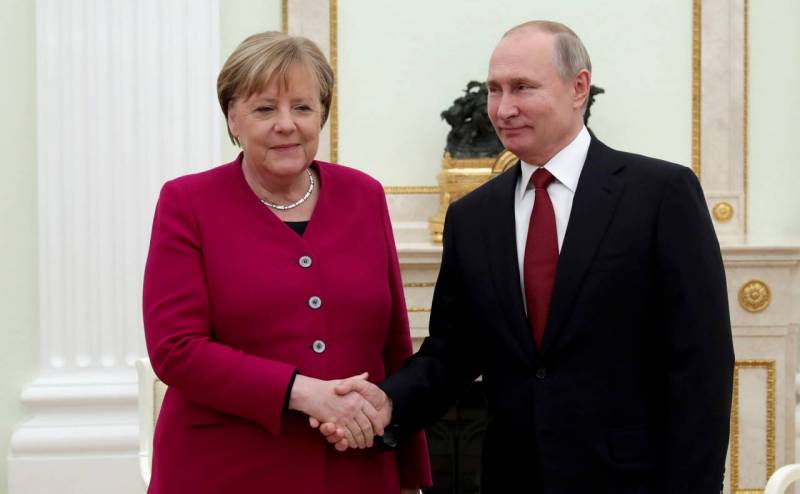 Former German Chancellor Angela Merkel spoke about the real goals of signing the Minsk agreements in February 2015 (Minsk-2). Along with Putin, Poroshenko and Hollande, she took part in the signing of the Declaration in support of the agreements on February 12 of the same year.
Munich in 1938 is somewhat reminiscent of Bucharest in 2008. Then, and then during the negotiations in Minsk, I was able to buy the time Ukraine needed to better repel the Russian attack. Now it is a strong, well-fortified country
- said the former chancellor of Germany in an interview with Spiegel magazine.
The Munich Agreement between Germany, Great Britain, France and Italy was signed in September 1938 and provided for the transfer of the Sudetenland by the Czech Republic to Germany. The agreement is often called the "Munich Agreement" and is considered an expression
policy
to appease Hitler in order to avoid a major war in Europe.
In April 2008, a NATO summit was held in Bucharest, on the agenda of which, in particular, were issues of accession to the Action Plan for Membership in the Western Bloc of Ukraine and Georgia. A number of media outlets referred to this event as a "summit of great hopes".
Minsk-2 was seen by many modern politicians as a great diplomatic victory that would put an end to the differences between the West and the East of Ukraine. However, in fact, the Minsk agreements were used by Kyiv to build up forces and receive military and diplomatic support from the West, which ultimately led to the start of a special operation of the RF Armed Forces on the territory of Ukraine.