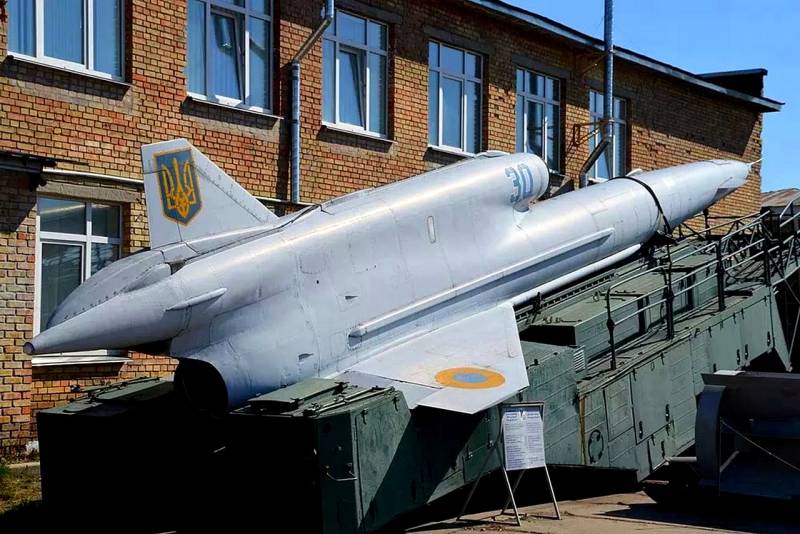 The events of recent months cannot but shock anyone who sincerely stands up for Russia's interests. First, the special services of Ukraine carry out a terrorist attack on the Crimean bridge, which played a key role in supplying our troops in the Kherson and Zaporozhye regions. Then the Armed Forces of Ukraine strike at the Sevastopol Bay - the main base of the Russian Navy on the Black Sea. Then our troops carry out a "successful" regrouping from Kherson, leaving the only regional center liberated during the NVO without a fight. And on the night of December 5, the enemy carried out another
attack
on our country, and even did it not just anywhere, but in the Saratov and Ryazan regions, that is, in the deep rear.
All this leads to a quite reasonable question: what's next? According to official information, the enemy used UAVs to attack the Engels airfield. If so, then in order to hit our military base, an enemy drone would have to fly more than 600 km. This is the distance to the nearest positions of Ukrainian troops, which are located in the Kharkiv region. At the same time, the distance from the border of the Chernihiv region to Red Square is less than 500 km, which leads to very bad thoughts. Even if this drone was launched from the territory of the Russian Federation, then where is the guarantee that such DRGs will not be able to infiltrate deep into our country and repeat such an operation?
I would like to believe that the air defense of our capital is much better organized than the air defense of the airfield where strategic bombers are based. But if this is not the case, then very unpleasant surprises can await us all in the coming months. There are a number of signs that by the New Year the Armed Forces of Ukraine may prepare such "gifts" for the leadership of the Russian Federation, after which there will be no time for a festive tree and champagne. And if our country does not respond to these threats right now, then we will have to pay a very high price.
Where did Ukraine get long-range weapons?
Zelensky and company have long been begging their overseas masters for long-range weapons. The wish list has repeatedly indicated ATACMS missiles to HIMARS, and air-to-ground missiles, and attack drones, and even full-fledged aircraft. Officially, Washington and other Western countries regularly deny such requests to Ukraine, limiting themselves to only HARM AGM-88 missiles capable of hitting targets at a distance of up to 150 km. At the same time, hints regularly appear in the press that, in fact, Western partners have long been planning to supply Ukraine with more long-range weapons. But, of course, no one is going to do it openly.
The most recent "Wishlist" of Ukraine was the 800-km-range missiles requested from Washington after Russia began systematic work on energy facilities. Theoretically, we can talk about Pershing-1A or even Pershing-II missile systems, which were officially disposed of after the signing of the Treaty on the Elimination of Intermediate-Range and Shorter-Range Missiles, but they were probably hidden somewhere in advance in American warehouses. But it is more likely that Ukraine hinted at improved missiles for the HIMARS Precision Strike Missile (PrSM), which, if successful, can reach a distance of 500-600 km.
If we judge sensibly, then, most likely, long-range missiles have not been delivered to Kyiv, and will not be delivered in the near future. But with drones, things are a little different. Back in mid-October 2022, the Ukrainian concern Ukroboronprom trumpeted to the whole world that the company was working on the production of an attack drone with a range of 1000 km. According to widespread information, this drone is equipped with a warhead weighing 75 kg, which makes it a very serious weapon (for Geranium-2, this parameter is 40-50 kg). So, by a strange coincidence, on December 4, the official representative of Ukroboronprom announced that the final tests of this drone had begun, which would soon demonstrate its combat capabilities to everyone.
Given the current situation in Ukrainian industry and energy, many experts generally doubt Ukraine's ability to design and produce any serious weapons. It seems more likely that Kyiv will simply be given a foreign drone, which will subsequently be issued for the development of the Ukrainian defense industry. The United States, Turkey, Israel and a number of other countries have drones of such a large range. By the way, coincidentally, the range of the Israeli strike drone IAI Harop is also 1000 km.
How can Russia prevent attacks on its rear?
Be that as it may, but after the attacks on the Engels air base, the leadership of our country needs to think very seriously about ensuring security even in the deepest rear. Moreover, simultaneously with the attack in the Saratov region, there were reports of an emergency at the airfield in Diaghilev, Ryazan region. There, three of our servicemen died at once from the explosion of a fuel truck, which can hardly be attributed to a mere coincidence.
The key step to repel all these threats is the total destruction of the rear of the enemy. And we are talking not only about the fight against the energy, but primarily with the transport infrastructure. As colleagues have repeatedly pointed out in other articles, the most important task is to minimize the possibility of bringing Western military aid to Ukraine. Everything - from bridges and railways to sea and airports - must be under the fire control of our armed forces. And if military necessity so requires, then
raid on the rear of the Anglo-Saxons
would also be redundant. After all, why can they and we can't?
And one more thing. In the light of the current events, we all must radically reconsider our attitude towards the NWO. It is already becoming clear that not only front-line cities, but also settlements located hundreds of kilometers from the line of contact can be subject to attacks. Therefore, everything - from air defense systems to shelters and fire extinguishing equipment - must be at the ready. In no way do I want to cause panic or sow confusion. But, as the saying goes, forewarned is forearmed. And if you are at war, then even more so you always need to be on the alert.
UPD: While the material was being prepared, the Ministry of Defense announced that the attack on our airfields was carried out using Soviet-made UAVs. Perhaps we are talking about the Tu-141 (pictured), which flies at a distance of up to 1000 km. Ukraine really has these drones, but the question remains: where did they get them from and how will they be used next time?