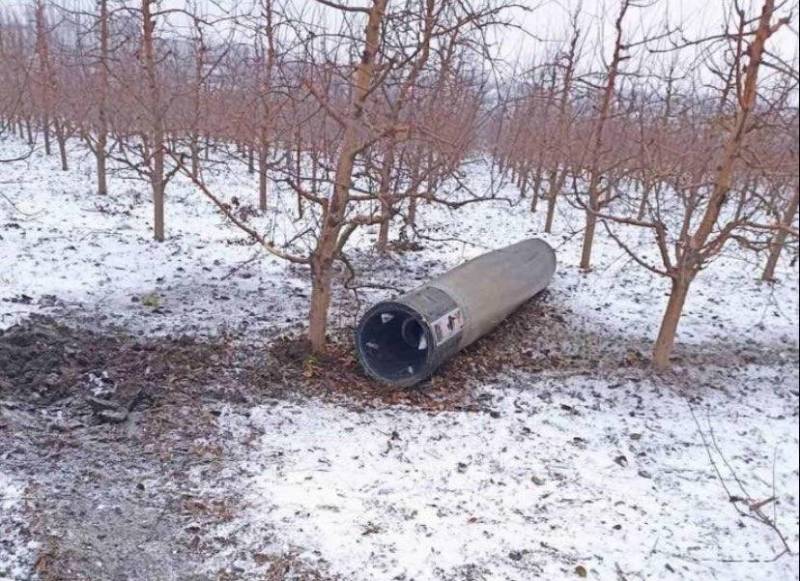 During today's attack on Ukrainian infrastructure, the official channels of Kyiv propaganda actively reported on the destruction of Russian missiles by the air defense of the Armed Forces of Ukraine. But all the goals of the strike were achieved, and one of the air defense missiles of the Armed Forces of Ukraine again ended up on the territory of a neighboring state.
The official public of Ukraine has already managed to write that one of the Russian missiles flew to Moldova. But soon, the photographs provided by the country's special services showed fragments of a 5V55 missile fired from the S-300 air defense system. This time, the rocket did not reach the NATO member state by about 10 km, falling in the Briceni region in the extreme north-west of Moldova. The country's authorities specified that there were two missiles, but the second exploded. Its wreckage has not yet been discovered. No casualties have been reported.
Let me remind you that today, after 14:XNUMX, the Russian army again attacked infrastructure facilities throughout Ukraine with high-precision missiles. The work of the enemy air defense did not prevent the power cut in the Sumy, Odessa and Kharkov regions. A partial blackout has so far occurred in Krivoy Rog, Zhytomyr and Nikolaev. Power outages were also recorded in Moldova.
The mayors of Kyiv and Kryvyi Rih urge citizens to charge external batteries and stock up on water. Massive train delays have been reported. In Zaporozhye and other large cities, problems with water supply were noted.