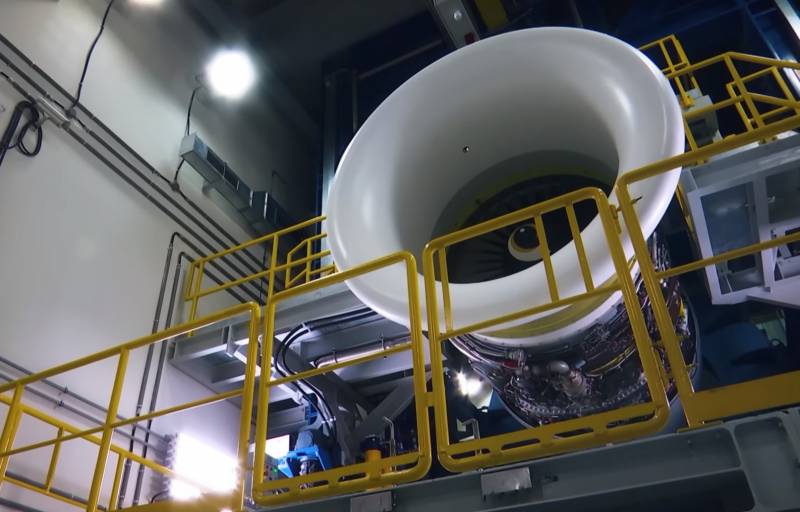 A promising super-thrust engine designed for the Il-96-400 and An-124 wide-body aircraft will be developed with a schedule shift for another two years. This was announced by the General Director of the state corporation "Rostec" Sergey Chemezov.
In connection with the sanctions, we have revised some investment programs. For example, part of the budget for the PD-35 engine program was reallocated to other high-priority tasks, including the creation of PD-14 and PD-8 engines. But we do not abandon this development, the main goals of the program will be achieved within the agreed time frame. Russia needs this engine to create super-heavy transport and wide-body civil aircraft, as well as units for the oil and gas industry
- said Sergei Chemezov.
At the moment, the readiness of the PD-35 is estimated at 40%. But production facilities are concentrated on the manufacture of PD-8 and PD-14 engines for short- and medium-haul liners. After the departure of Boeing and Airbus from Russia, it became necessary to speed up the creation of completely domestic "Superjets" and MS-21.
Completion of design work on the PD-8 and PD-14 and their launch into serial production will allow civil aviation to gain independence from the whims of the West. The demand for long-haul transportation in Russia is much less, and IL-96-400 can close it.
The PS-90A engine for this airliner is already ready, and serial assembly of these aircraft will begin in 2024. Therefore, there is no special need for the PD-35 engine, just as there are no free production and human resources to quickly complete the work on its creation.
However, the head of Rostec does not abandon the promising project. The creation of the PD-35 will be completed by 2030, after which it can be argued that Russian civil aviation has overcome its dependence on Europe and the United States.