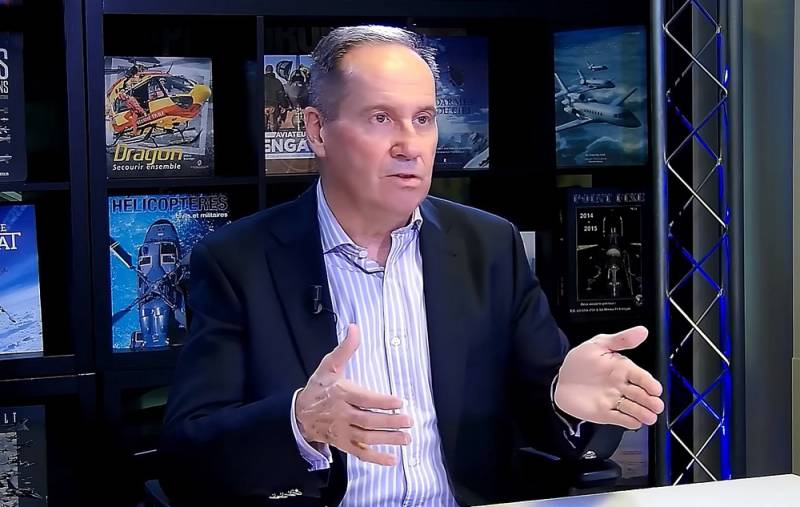 Retired brigadier general of the French army, Nicolas Richou, spoke on his YouTube channel about the role of tanks in terms of their use in a special military operation. The opinion of the ex-general reflects the awareness of Western military experts and their understanding of information from available sources.
The ex-general expressed the opinion that with the advent of reconnaissance and attack drones, tanks have become more vulnerable. When developing a promising MGCS tank, according to Rishu, it is necessary to take into account the capabilities of modern UAVs. Tanks were the king of battle during World War II, but now they do not play a key role.
The appearance of a large number of UAVs is a revolution in military affairs, and it was the war in Ukraine that clearly showed this. Drones enable global surveillance of the battlefield and ensure rapid strikes
Nicolas Richou said.
The ex-general, based on the available photo and video materials, concluded that tanks are not being used in Ukraine quite correctly. He noted that the Armed Forces of Ukraine use them separately, while it is preferable to use them in groups.
The use of tanks in urban combat is also ineffective, since in cramped conditions it becomes an easy target for any hand-held anti-tank weapon. Only Israelis have successful experience of using tanks in the city. They used the tanks like a battering ram, punched through the walls and went in a straight line.
The general was surprised by the ability of artillery to deliver accurate strikes with a range of up to 80 km. Rishu recalled how, during his years of service, the MLRS firing range was 70 km with an accuracy of hitting 5 m. The ex-general also emphasized the importance of air supremacy. In his opinion, without this, victory on the ground with tanks and other means is impossible.