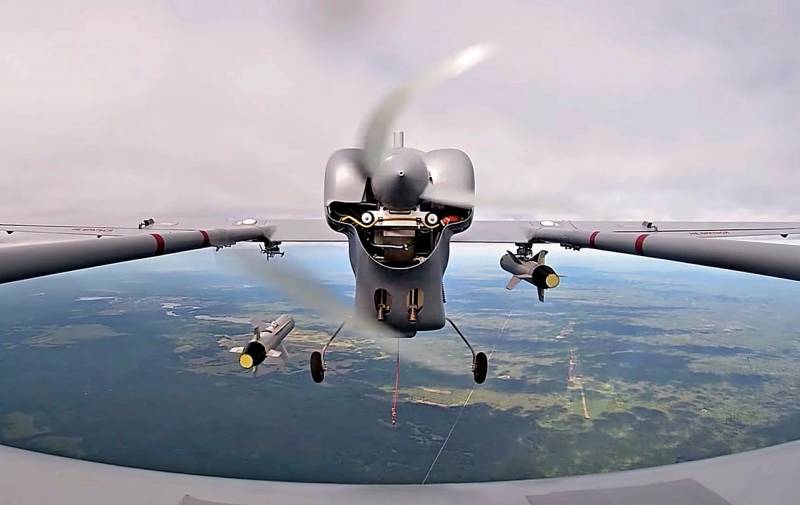 There were shots of means of objective control of strikes at a checkpoint near Volchansk, located 12 km from the regional center of Shebekino, Belgorod Region.
The first strike by a Russian reconnaissance and strike drone was inflicted on December 2. As reported later, a border checkpoint with four militants of the Armed Forces of Ukraine was destroyed.
Two days later, on December 4, "Forpost-RU" was used to strike at enemy vehicles and personnel in the area of ​​the same Volchansk. As a result, automotive
technique
and 6 personnel of the Armed Forces of Ukraine were destroyed.
The Forpost-RU UAV is produced at the Ural Civil Aviation Plant entirely from Russian components and with domestic software. It belongs to the class of tactical reconnaissance and strike drones. The total takeoff weight of the UAV is 500 kg, while Forpost-RU carries up to 120 kg of payload.
Previously, these drones were used exclusively as reconnaissance ones. They are not only in service with the army, but also with the Ministry of Emergency Situations. "Outposts" were used for reconnaissance of forest fires in Siberia and Kamchatka. The Ministry of Defense reported on the first use of a drone as a strike in the NVO zone in February.