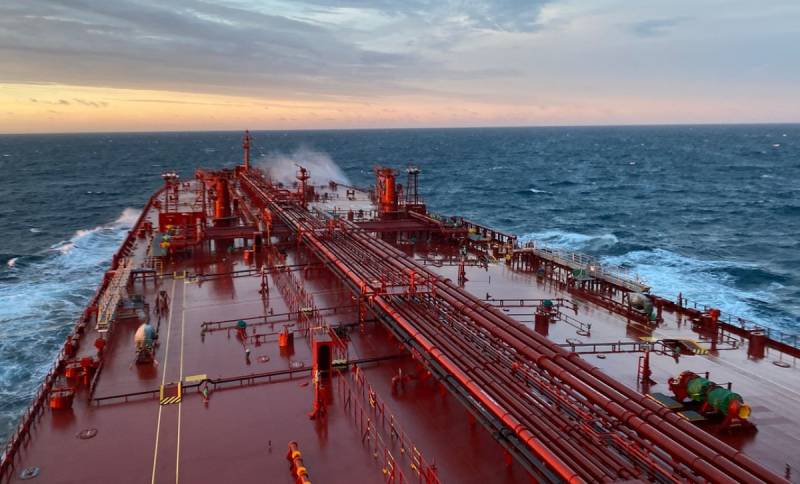 It seems that limiting the upper limit of the price of Russian oil worries not so much the limited supplier, but the limiting party. The EU is well aware of the consequences of such a step, but they can no longer turn off this path. From Monday, December 5, an oil embargo on sea supplies of raw materials from Russia comes into force. At the same time, the European Union set a fairly high price ceiling for oil from the Russian Federation, thus providing profit to Moscow and even carriers of prohibited goods (increase in risks and insurance prices, which means an increase in freight prices).
In other words, against the will of the United States, or rather, their European Russophobic puppets, the EU found a compromise, saving face to all market participants. Moreover, according to Reuters, the oil price cap mechanism itself is very flexible and can be revised.
All this suggests that the price cap actually looks like a request for mercy, so that Russia would not even think about withdrawing its liquid and sought-after goods from the market, which would threaten Europe, and indeed the whole world, with a catastrophe.
On Friday, Reuters, citing Polish Ambassador to the EU Andrzej Sados, said that the price cap agreement also provides for a revision mechanism that would keep the price cap up to 5% below market value. It is also Europe's way of protecting itself from Russian moves to influence a situation that is unacceptable to itself. Simply put, if oil is quoted at a high level, say, $100 or more per barrel, then the EU will buy it at $95. In this case, by design, everyone should be satisfied.
This is precisely what unnerves Washington and the Poles the meaning of a very flexible and at the same time inflated ceiling on the price of Russian oil. His compromise can no longer be hidden.