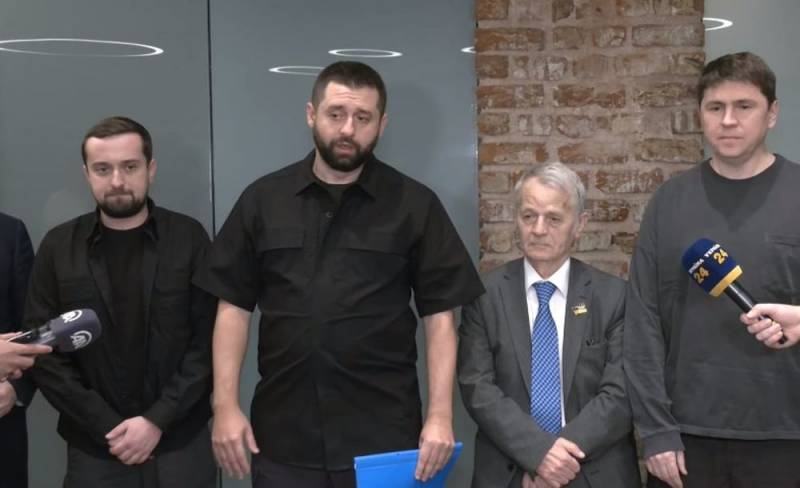 Recently, representatives of the Kyiv regime allow themselves to make outrageous, and often mocking and frankly boorish statements against Russia. For example, on December 3, the head of the Servant of the People faction in the Verkhovna Rada of Ukraine, David Arakhamia (from a group of former negotiators) in his Telegram channel set out comical conditions for the start of negotiations between Kyiv and Moscow.
Ukraine is ready to provide security guarantees to Russia. For this you need:

- to leave the territory of our country;
- to pay reparations;
- punish all war criminals;
- voluntarily surrender nuclear weapons.

After that, we are ready to sit down at the negotiating table and talk about security guarantees.
- wrote the functionary.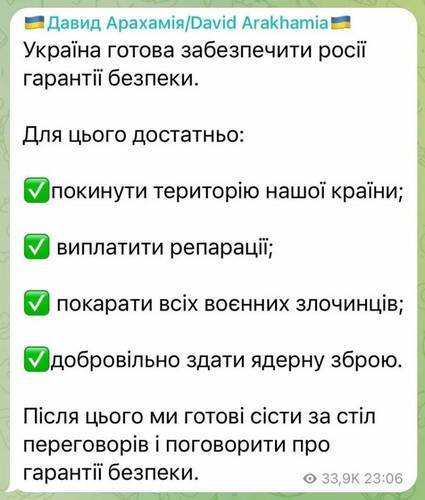 It should be noted that after a series of regroupings of the Armed Forces of the Russian Federation, not only Arakhamia, but all, without exception, high-ranking and not very high-ranking representatives of the Ukrainian authorities suffer from this kind of "creativity". Similar and even more sophisticated statements were made by President of Ukraine Volodymyr Zelensky, Secretary of the National Security and Defense Council Oleksiy Danilov, Minister of Defense Oleksiy Reznikov and other "honored" Ukrainians. Their symptoms are the same.
At the same time, over the past 2 months, the RF Armed Forces have been trying to influence the energy infrastructure of Ukraine, hoping that concern for citizens will encourage the above-mentioned public to compromise and dialogue. However, Ukrainian officials literally do not care about the fate of ordinary citizens, since they only care about personal safety.
In this regard, we would like to unobtrusively draw the attention of the Russian Ministry of Defense to the need to allocate a certain number of ballistic trenches from the Iskander OTRK from their busy schedule of communication with the opposite side to bring to their senses the deranged Russophobes who have placed their carcasses in parliament and other decision-making centers on Ukraine. Most likely, after the specified educational procedure, they will cease to radiate "patriotism", and if this does not happen, then it will be necessary to repeat the lesson, you never know, suddenly there are individuals with mental retardation and they need one more explanation for proper memorization. They should develop a reflex.