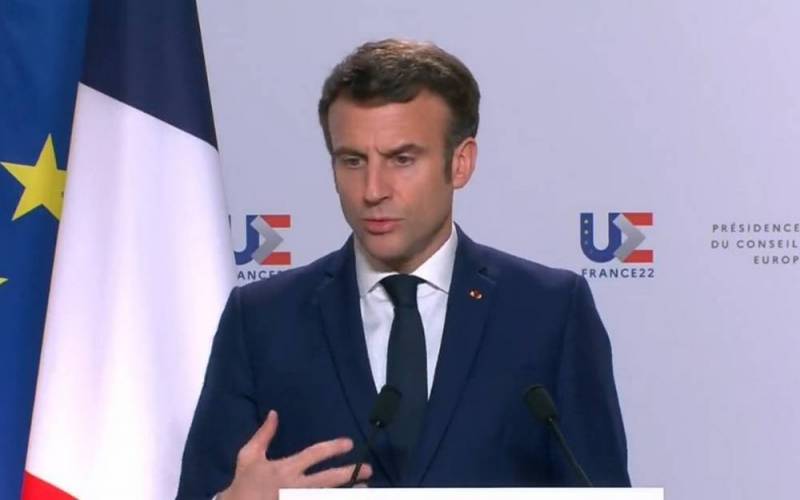 French President Emmanuel Macron said that against the background of the energy crisis in the country, power outages are possible. He assured that France would survive this winter for sure, after which he called on the French for restraint and understanding. The head of the French state made a similar statement during a conversation with a journalist from the Parisien newspaper, shown by TF1.
Macron noted that he sees the concern of citizens on this issue. Then he began to convince and persuade them of the groundlessness of their fears. According to him, negative forecasts will not be realized if the residents themselves make certain efforts, adhering to the plan of "energy sobriety", i.e. will save electricity. Thus, the leader of France unceremoniously shifted all real concerns onto the shoulders of the citizens themselves, disguising this behind beautiful phrases.
No need to panic. Panic does not help, and it is groundless. The government is working to prepare as a last resort if a power outage of several hours is required. It is right to prepare in advance, because experience shows that sometimes the unbelievable comes true
Macron said.
He explained that the government is cooperating with all stakeholders. Now various scenarios are being worked out to get out of any of the most difficult situations in the energy sector, so that unrest does not start in the country and it does not plunge into chaos.
But I tell you with all responsibility that if we all follow the rules of "energy sobriety" and reduce consumption by 10%, we can safely go through the winter period even in the case of very cold December and January. It's up to us. My message is to act responsibly and never panic
- summed up the Supreme Commander of the Armed Forces of France and the Prince of Andorra.
We remind you that the 44-year-old Macron in the spring of 2022 once again won the election. He became the third president in French history to be re-elected for a second term.