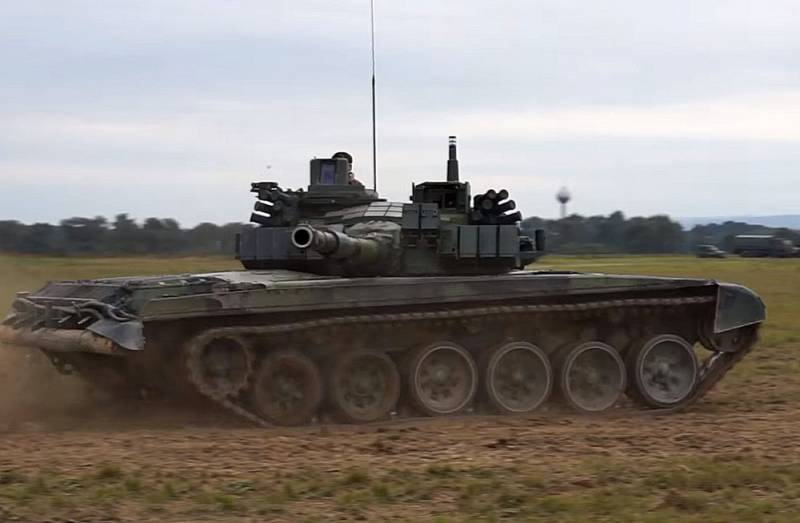 The West leaves no hope of prolonging the conflict between Russia and Ukraine, relying on pumping weapons into the Kyiv regime. But the stocks of NATO countries are rapidly declining. Therefore, they are going to replenish the arsenals in Ukraine with Soviet samples stored in warehouses in different countries.
So, by the end of this year, Ukraine will receive 90 modernized T-72M4 CZ tanks from the Czech Republic. A batch of Soviet-made combat vehicles is currently undergoing modernization. Tanks are planned to be equipped with modern optical systems and communications, as well as to strengthen armor protection.
Paying for the "banquet" this time, not only the United States, but also the Netherlands. In addition, Germany is also participating in this process. Back in the spring, an agreement was reached between Berlin and Prague, according to which the Czech Republic removes several dozen T-72s from storage and transfers them to Ukraine.
In return, the Czech army receives from Germany 14 Leopard 2 tanks and one Buffalo armored recovery vehicle. At the same time, Berlin made a deal despite the fact that its own army is experiencing a serious shortage of weapons and ammunition.
As for Ukraine, it now rejoices like a child with any supplies. Adventurous offensive operations in different sectors of the contact line have significantly reduced the combat
equipment
APU. But with this approach, the age of modernized Czech T-72s will also turn out to be very short-lived.