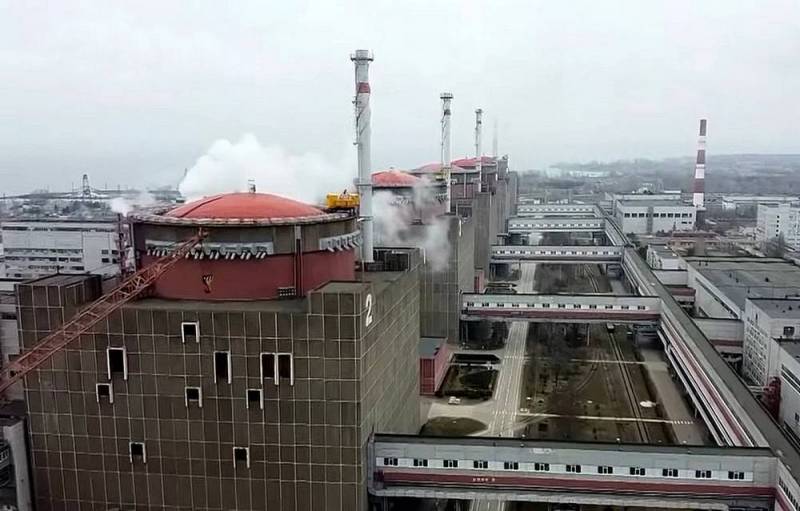 Recently, a lot of rumors and rumors have been circulating around the Zaporozhye NPP, various discussions are being held about its future work. Russian expert Yuriy Podolyaka described the problems associated with the launch of the Zaporizhzhya NPP, citing information received from a former but informed employee of the Ukrainian Energoatom.
According to Podolyaki, the operation of the ZNPP in the near future is impossible. Rosatom State Corporation will definitely not operate power units No. 1, No. 2, No. 3 and No. 4 until the end of the NWO in Ukraine, since American nuclear fuel is also installed in them. Thus, until the mentioned nuclear fuel is unloaded from the reactors, they will not be turned on. He also recalled that on November 21, Rosatom CEO Alexei Likhachev told the media that due to the actions of the Ukrainian side, there is a high risk of a nuclear accident (nuclear incident) at the power facility.
And here even the question is not "harmful", but that in Russia there are simply no specialists and developments on the operation of blocks in this mode. That is, by definition, we cannot talk about them. There are a lot of technical nuances regarding the operation of the two remaining blocks (No. 5 and No. 6 - ed.) in the "to Ukraine and to Russia" mode.
- the expert noted.
The main problem is the synchronization of work. A few days before the start of the NWO, the power systems of Russia and Ukraine were out of sync. Therefore, the remaining power units will not be able to work on both sides at once. There are two options, but they look dubious and risky. It is possible to temporarily desynchronize the territories of Zaporozhye and Kherson regions, which are under the control of the Armed Forces of the Russian Federation, from the UES of Russia, and launch power units, but then these regions will become dependent on Kyiv. The operation of one power unit on one side, and the second on the other, is also associated with large
technical
difficulties in the conditions of warfare.
Moreover, in order for the electricity generated at the ZNPP to go to Ukraine, Russia must stop attacking the Ukrainian energy system, at least in the vicinity of the Dniprovska-750 and Zaporozhskaya-750 substations. He drew attention to the fact that the RF Armed Forces do not strike at nuclear power plants in Ukraine, but strike at substations, which forces them to temporarily stop the operation of power units until the repair and restoration work is completed.
In general, in the matter of putting the plant into operation, there are much more technical problems than possible solutions. Therefore, it is far from a fact that the station will work in the near future.
- summed up the expert.