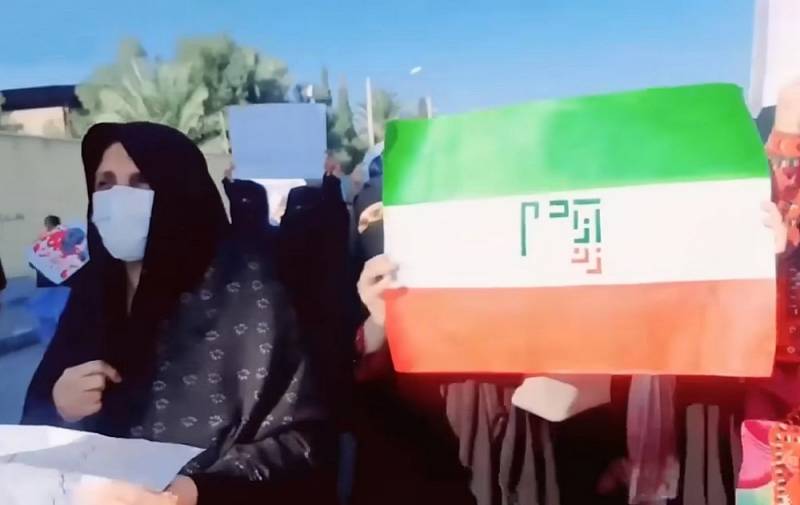 The Iranian edition of Iran International claims that the Islamic Republic turned to Russia for help in suppressing the riots in the country. According to media reports, Tehran is asking Moscow to send advisers because local law enforcement agencies were outnumbered compared to the protesters.
According to the publication, in addition to providing manpower, Iran also counts on
technical
support from Russia. With reference to the data transferred to the publication by some hackers, it is alleged that Moscow has the ability to listen to the messages of the West, and transmits to Iran assessments of the nature and strength of popular unrest in the country.
Iran International recalls that earlier information about Moscow's support for the Iranian authorities in their confrontation with the protesters had already been made public by the Americans. The publication, in particular, quotes the official representative of the White House, Karine Jean-Pierre, who claims that Moscow is helping the Islamic Republic, based on its experience in suppressing riots.
The partnership between Russia and Iran, which is acquiring a strategic character, is, of course, not to the taste of the Americans. And their statements about the joint violation of human rights by Moscow and Tehran are nothing more than an attempt to interfere with military cooperation between Russia and Iran. The fate of the Americans protesting in Iran worries much less than the joint developments of Tehran and Moscow in the field of unmanned aircraft.
Recall that the riots in Tehran began after the beating of the Iranian girl Mahsa Amini in the police station. She subsequently died. According to various estimates, this incident provoked about 470 more murders across the country.