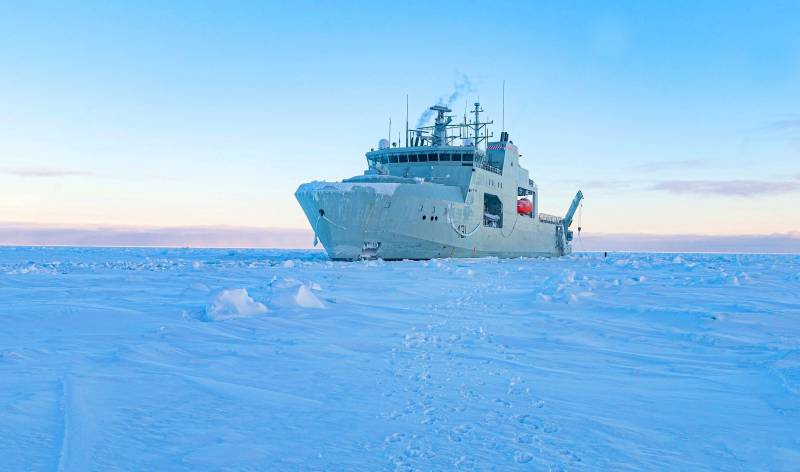 Russia still has a military advantage in the Arctic, but the West is rapidly catching up, according to a new analytical article by Reuters.
The West is inferior to Russia in military presence [in the Far North]. Since 2005, Russia has reopened dozens of Soviet-built Arctic military bases, upgraded its navy and developed new hypersonic missiles designed to penetrate US air defenses.

- the agency says in the article.
According to some experts, it will take at least ten years for the West to outflank Russian military efforts in the region.
The Arctic is currently a little explored area on the map
said Ketil Olsen, Norway's former military representative to NATO and the European Union, who heads Andoeya Space, a Norwegian state-owned company that tests new
Technology
for military and intelligence agencies.
U.S. Northern Command chief Gen. Glen VanHerke told a Senate hearing in March that the United States needs to get to know the Arctic "sphere" better in order to detect and respond to Russian and Chinese advanced missile launches or attempts to destroy communications infrastructure.
A Pentagon strategy paper released in October said the United States has committed to improving its own early warning and surveillance systems in the Arctic, but the pace of the planned upgrade is unclear.
At the same time, global warming is creating problems for some US military infrastructure built on melting permafrost foundations. Coastal erosion could also affect U.S. radars stationed there, the Pentagon said.
There are few risks in the short term, according to officials and military analysts: the West is much stronger than Russia in conventional military forces, and Russia's limited success in Ukraine has exposed weaknesses that many in the West did not anticipate. Russia's military efforts are now largely focused on Ukraine, leaving "a very limited number of personnel" on the Arctic Kola Peninsula, where its Northern Fleet forces are based, as well as nuclear submarines.
- the article says.
Also, the United States is full of confidence in its ability to prevent a nuclear attack from Russia or China. But a lack of intelligence capacity in the Arctic could limit emergency response time, something VanHurke and other officials want to avoid.
The shortest air route to North America for Russian missiles or bombers is through the North Pole. And the waters between Greenland, Iceland and the UK are the only way Russian ships based in the north can reach the Atlantic.
- noted in the text.
In addition, the Northern Sea Route is beginning to show special significance for the world, which becomes a more attractive route as the ice retreats.