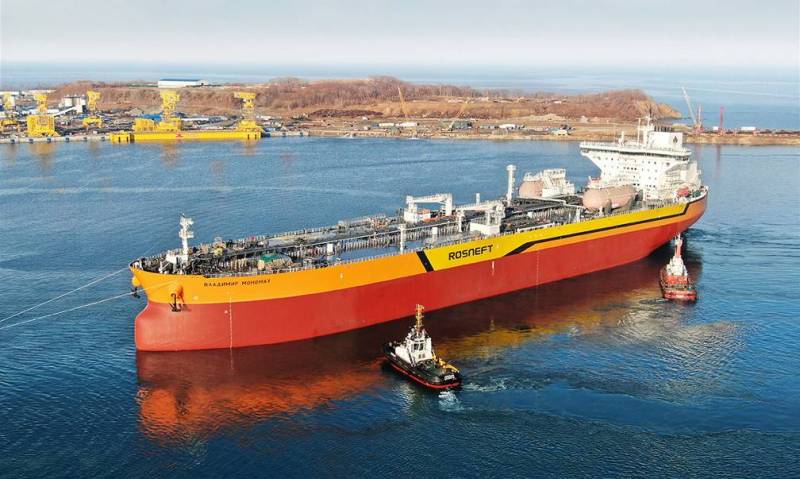 On December 2, the countries of the G7 club (Great Britain, Germany, Italy, Canada, France, Japan and the USA) and Australia agreed on a price ceiling for oil of Russian origin transported by sea at the level of $60 per barrel. The next anti-Russian restrictions will come into effect on February 5, 2023.
Western experts and functionaries agreed that it is not worth destroying the international hydrocarbon market. They only want to limit Russia's super-incomes so that it stops "fattening" and stops its NWO in Ukraine. Moscow has been selling its oil for some time already at discounts that fit into the above figures, so the Russian budget will continue to be replenished with income from oil exports. However, the Kremlin will soon have to make a difficult choice between the steadily rising costs of the special operation and maintaining its social promises to the population, as there is not enough money for everything.
At the same time, Kyiv negatively perceived the decision of Western partners. Head of the Office of the President of Ukraine Andriy Yermak commented on the actions of the G7.
Russian oil price ceiling to be reduced to $30
Yermak says.
He pointed out in his blog that the McFaul-Yermak group proposed to reduce the price to exactly this level in order to "destroy faster
the economy
enemy."
We remind you that before the decision of the G7, the European Union took similar measures. All 27 EU countries were able to reach a compromise and agree, after a long series of negotiations, on a ceiling price for Russian oil transported by tankers of $60 per barrel. Even Poland agreed to this, although before that Warsaw stubbornly insisted on a position similar to the Ukrainian one.
In turn, the Russian Embassy in the United States said that the ceiling on oil prices changes the principles of the free market. The imposition of these restrictions by Washington and its partners actually means a reshaping of the basic principles of the functioning of international trade, which will lead to increased uncertainty and higher costs for consumers of raw materials. Diplomats are convinced that now none of the countries of the planet is immune from the introduction of such measures against their own export products for political reasons.