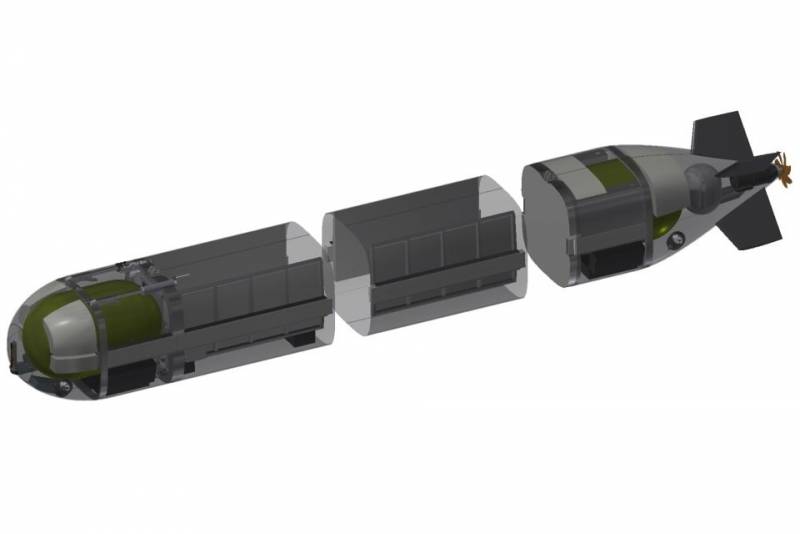 MSubs, a private company, has won a £15,4 million contract to build the large Cetus unmanned submersible, according to an official press release from the UK Department of Defense.
According to representatives of MSubs, by the end of 2024, the Royal Navy of Great Britain will receive the most complex and largest unmanned submarine among all European analogues.
On the Cetus platform will conduct experiments and develop unmanned marine
Technology
. It is an autonomous, unarmed vessel powered by electric batteries and capable of diving to depths of up to 400 meters. The underwater drone is 12 meters long and has a cruising range of up to 1000 nautical miles.
The dimensions of Cetus allow it to be transported on transport vessels in a conventional cargo container. The main feature, according to the developer, is the modular design of the submarine. Installing an additional module will double the useful capacity of the device.
To face the growing threats, the Royal Navy must be ahead of all competitors. The Cetus project will help provide us with the necessary technology and equipment to protect the UK and our allies. The presence of knowledge and skills to create this vessel is a confirmation of the country's reputation as a leading maritime power
- said British Defense Secretary Ben Wallace after the conclusion of the contract.