The Ukrainian command has decided to relocate all aircraft and UAVs from the Uzhgorod airport to other military airfields.
Since the beginning of the NMD, this airport in the Transcarpathian region has been closed to civilian flights and has been used by the Armed Forces of Ukraine as an airfield for combat aircraft and Turkish Bayraktar UAVs. Its runway rests on the Ukrainian-Slovak border.
The airport is located in close proximity to one of the countries - members of NATO, and the Russian army did not strike at this object. That is why the precious Turkish gifts Bayraktar TB-2 were kept here. The reasons for the relocation in Kyiv are still silent.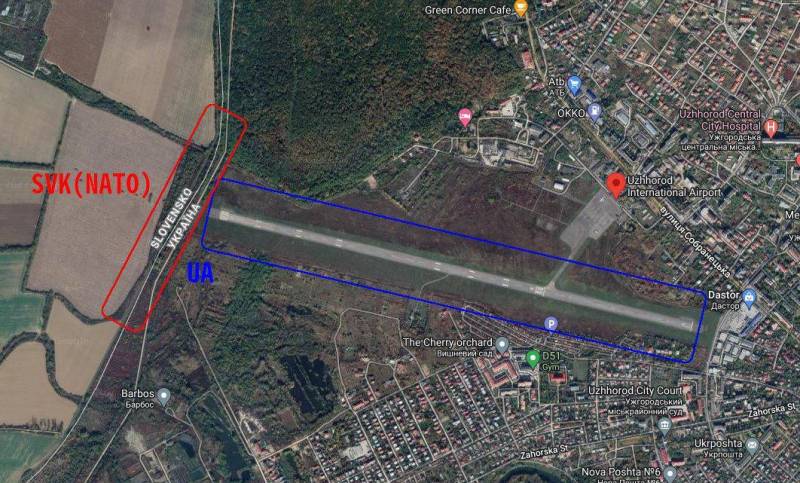 It is possible that this maneuver is connected with recent statements by the head of Russia's foreign intelligence and the commander-in-chief of the Armed Forces of Ukraine. Two days ago, almost simultaneously, the head of the Foreign Intelligence Service, Sergei Naryshkin, and the Ukrainian general, Zaluzhny, announced that Poland was preparing to annex the western regions of Ukraine.
The Transcarpathian region, where a large diaspora of Hungarians lives, is claimed by Budapest. Hungarian Prime Minister Orban has repeatedly expressed a desire to annex the territory of the region, and the country's foreign minister is blocking Ukraine's participation in meetings of NATO countries until the rights and freedoms of ethnic Hungarians in Transcarpathia are respected.