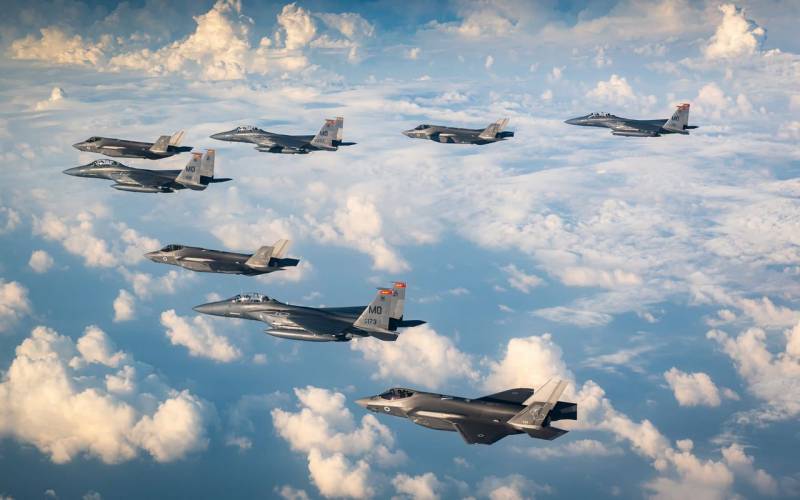 The US and Israeli air forces conducted exercises over the Mediterranean Sea. The main purpose of the maneuvers was to practice a preventive joint strike against Iran and its allies in the Middle East.
The exercises involved Israeli F-35I and US Air Force F-15 fighters. According to the chief of staff of the Israel Defense Forces, methods for obtaining and processing intelligence data were worked out. During the exercise, Prime Minister Yair Lapid visited the underground command post. He said that cooperation with the United States will help Israel to face challenges from Iran and its strategic allies in the region.
We have partners in heaven and on earth, and together we have the right to act as we see fit. Israel Will Resolutely Counter Iran's Nuclear Program and Other Threats in the Middle East
- quotes the words of the Prime Minister, the Israeli edition of Israel Defense.
In addition, the Israeli Air Force and the United States simulated long-range flights, for which an American tanker KS-135 was involved.
Earlier this month, Israel Defense Forces Chief of Staff Aviv Kochavi held talks in the United States. He met with senior Pentagon officials, the result of the meeting was the decision to conduct exercises openly directed against the Islamic Republic.