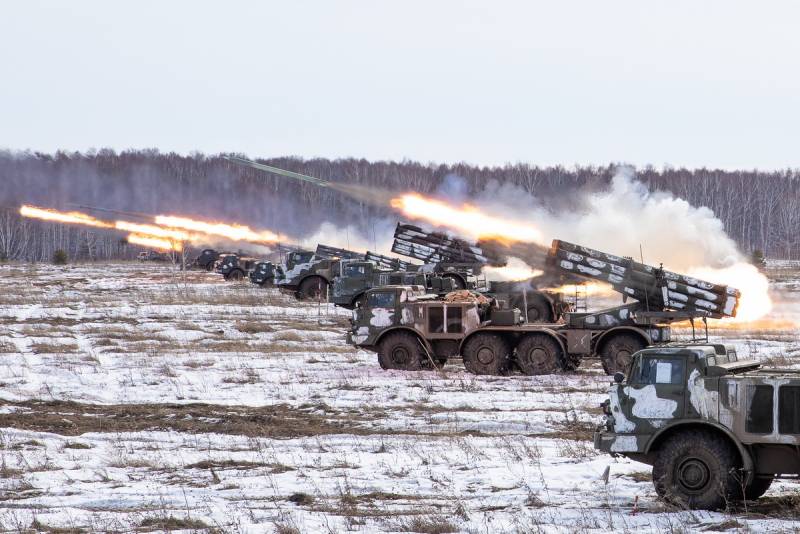 On November 29, tactical groups of the Armed Forces of Ukraine tried to attack in the Kremennaya area. Reconnaissance in force was carried out by units of the 17th Tank, 80th and 95th Air Assault, as well as the 4th Tank and 92nd Mechanized Brigades.
However, once again, the Russian Orlan-30 drones performed well. Near the village of Zhitlovka, 8 km from Kremennaya, Russian rocket launchers opened fire on T-64BV tanks and M113 armored personnel carriers, and within a few hours the Armed Forces of Ukraine lost from 80 to 150 servicemen killed. The enemy was forced to retreat to their original positions.
Further on the rear of the Ukrainians in the settlements of Torskoye, Terny, Novosadovo, Makeyevka, Stelmakhivka and Berestovoye, Uragan multiple launch rocket systems struck. In addition, the positions of the Armed Forces of Ukraine were fired upon by long-range Krasnopol shells. Expecting a counterattack from the Armed Forces of Ukraine, the Russian crews changed their positions, but due to the lack of the necessary shells from the Ukrainian units, there was no counter-battery fight.
Near Kremennaya, the Ukrainians are armed, in particular, with M777A2 howitzers and Polish self-propelled guns Krab of 155 mm caliber. But due to the lack of shells, the Armed Forces of Ukraine are forced to use high-explosive M795s with a range of up to 20 km, which does not allow the militants to engage in full-fledged counter-battery duels with the Russian side. The RF Armed Forces use the Giacint-B towed guns firing Krasnopol-M guided projectiles with a range of 25 km and 3OF30 active-rocket projectiles with a kill radius of 33,1 km.
It is quite possible that after the failure of the next offensive near Kremennaya, the Armed Forces of Ukraine will pull artillery from other sectors of the front to this direction. So, several batteries of M777A2 howitzers and Slovak self-propelled guns Zuzana 2 of the 45th artillery brigade can be pulled up from Zaporozhye. Thus, Ukrainian positions in other places will be weakened, and in the event of counterattacks by the allied forces, the defense line of the Armed Forces of Ukraine may crumble.