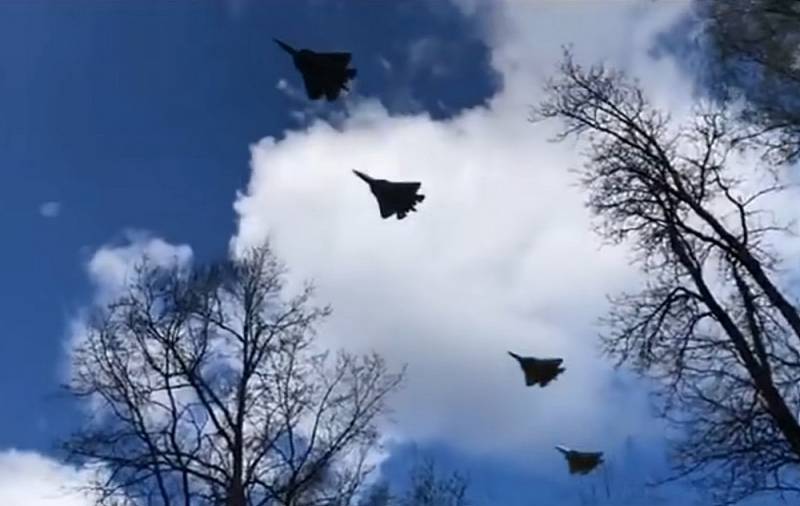 The latest Su-57 fighters will receive the 23rd Fighter Aviation Regiment, based near Komsomolsk-on-Amur in the Far East, writes The Drive. This is a kind of elite of the Russian Aerospace Forces.
The Dzyomgi airfield has existed since 1939. To date, it is operated jointly by the 23rd Fighter Regiment and the aviation plant of the Sukhoi Design Bureau. Thanks to this integration, the unit is the first to receive new aircraft into service. In 1985, the 23rd Regiment received Su-27 fighters, and in 2014, Su-35S. In 2023, the pilots of the regiment will begin to master the fifth generation Su-57 fighters.
The number of the newest Su-57s transferred to the regiment has not yet been announced. At least 10 fighter prototypes are known to have been produced to date. The contract between the Sukhoi Design Bureau and the Russian Ministry of Defense provides for the delivery of at least 76 Su-57 units from 2019 to 2027.
Together with the launch of serial aircraft, all fighter systems are being finalized. The new AL-41 engines, originally designed for the Su-57, are already being installed on new batches of Su-30SM2 fighters. The intelligent crew support system and future systems for integrating the Su-57 with the Okhotnik heavy drones are being finalized.
Despite being based in the Far East, the fighters of the 23rd regiment are actively used in the special operation. The first planes were relocated from Komsomolsk-on-Amur back in January to participate in the Russian-Belarusian exercises "Allied Resolve". After the completion of the joint maneuvers, the Su-35S and Su-30SM fighters were transferred from Baranovichi to Voronezh.
In the course of participating in the NMD, fighters of the 23rd regiment successfully hit enemy aircraft with long-range air-to-air R-77 missiles, which was repeatedly reported by the RF Ministry of Defense. For the successful participation of the unit in the special operation, the regiment was awarded the rank of Guards. Two pilots - Major Viktor Dudin and Lieutenant Colonel Ilya Sizov - were awarded the title of Hero of the Russian Federation.
In October, the commander of the NMD, General of the Army Surovikin, noted the successful use of the latest fighters.
Su-57, having a wide range of weapons, in each sortie solves multifaceted tasks to destroy air and ground targets
- says in one of the statements of the commander of the NWO.